Six Days in Fallujah video shows off a procedurally generated battlefield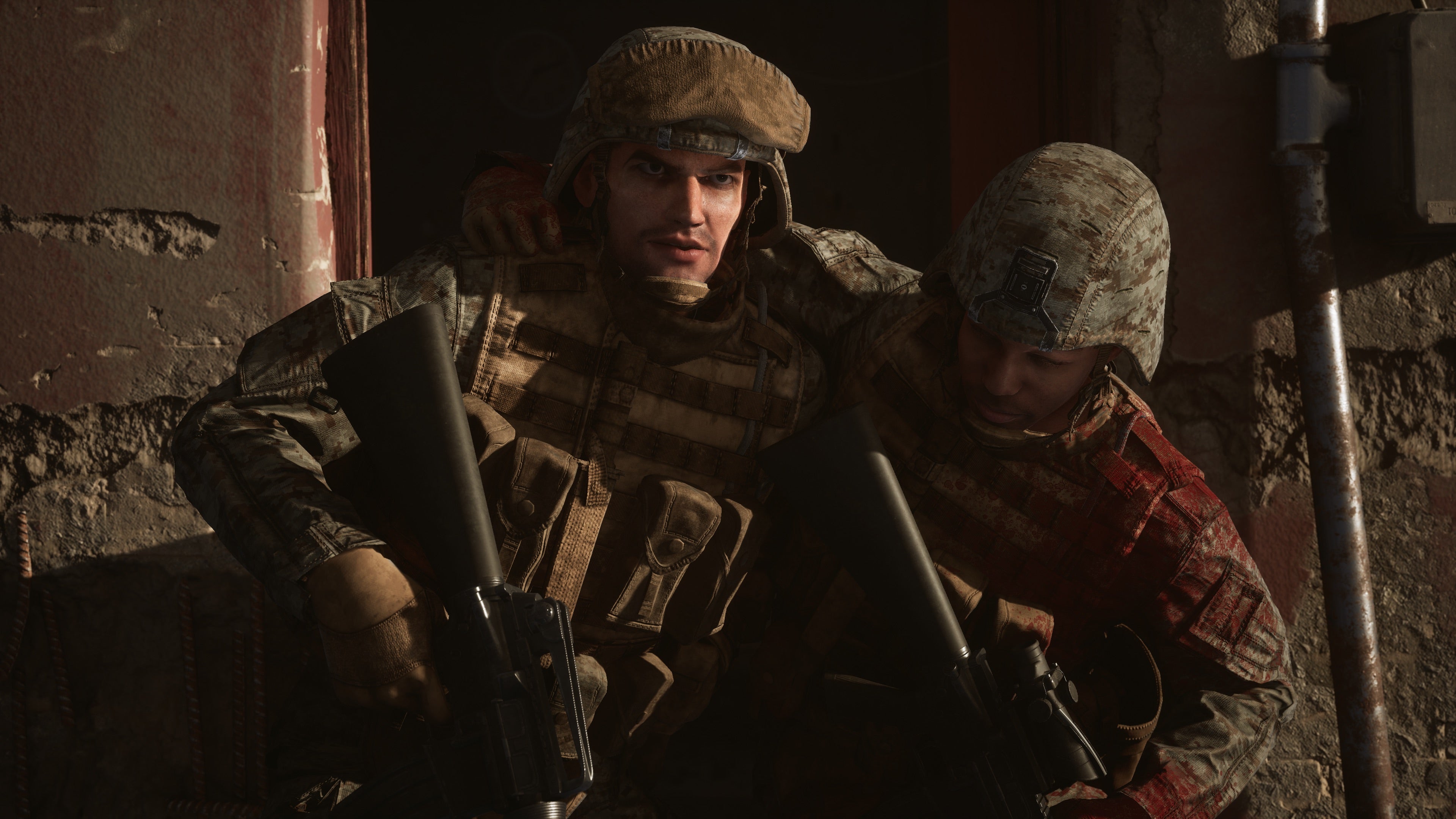 A gameplay trailer for Six Days in Fallujah has been released.
The Six Days in Fallujah video features US military veteran Sgt. Jason Kyle and the developers at Victura and Highwire Games walking you through the gameplay (via IGN).
Alongside showing off gameplay, Highwire Games announced today the upcoming first-person tactical military shooter will feature technology built by the developer called Procedural Architecture, which "re-shapes the entire battlefield each time the game is played," assembling entire buildings and city blocks procedurally.
To simulate the "uncertainty and danger of urban combat," Highwire and Victura invested over three years building the technology to allow a modern game engine to assemble every room in every building procedurally, along with the dynamic AI and sound systems needed to support game environments that do not remain static.
In the game, every map is a new map, and while mission objectives and events are consistent with the true stories, every scenario becomes a different experience each time players restart so that no game ever plays the same way twice.
Canceled by its original publisher in 2009, the game is in the hands of former Halo and Destiny developers. Originally announced and developed by Atomic Games in 2009 and set to be published by Konami, the game returned earlier this year with a new publisher and the new developer.
The game recreates true stories from the 2004 Second Battle for Fallujah, with help from more than 100 Marines, soldiers, and Iraqi civilians who were present during the battle.
Six Days in Fallujah will launch for PC and consoles in late 2021.