Here's your first look at Sindel in Mortal Kombat 11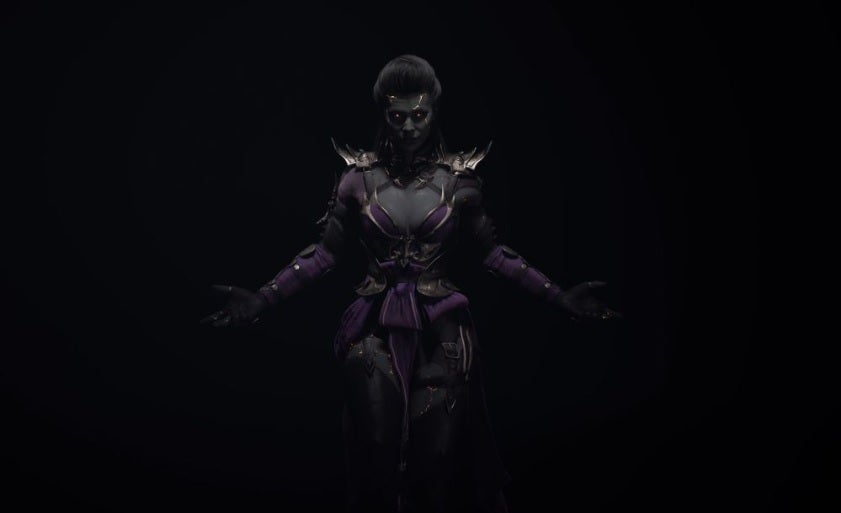 Mortal Kombat creator Ed Boon gave us our first look at Sindel today, an upcoming DLC character for Mortal Kombat 11.
Take a look below:
7 deadly Sindels #MortalKombat11 pic.twitter.com/d1isuSbwxH

— Ed Boon (@noobde) July 8, 2019
Sindel has been a returning character in every Mortal Kombat game since she debuted in 1995's Mortal Kombat 3. She's the ruler of the realm called Edenia, and her daughter is another playable character named Kitana. Sindel is known for her Banshee Scream – a cry that's so loud it can blow up her enemies' heads.
Sindel is the second DLC character to hit Mortal Kombat 11, preceded by Shang Tsung who launched on June 18 for $6 or as part of the $39.99 Kombat Pack. Nightwolf and Spawn are also confirmed to release after Sindel, although a release date hasn't been announced yet.
While you wait, check out this sweet mod that frees the camera and lets you explore stages from different angles.