The Sims 4: Tiny Living content lets you build a Tiny House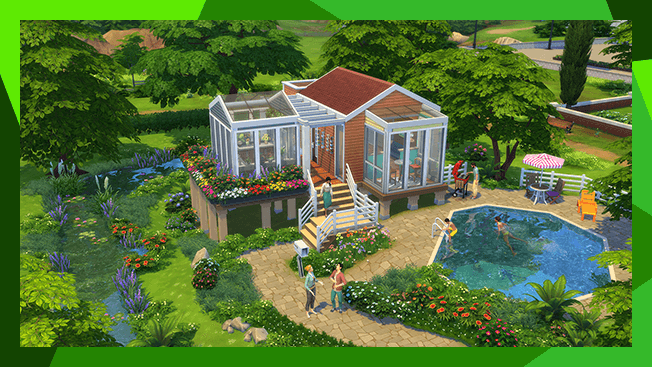 Soon, you will be able to build your own Tiny House in The Sims 4.
The Sims 4: Tiny Living content is coming soon, and once available, you can live the minimalist's dream.
After creating the small house, you can decorate it with space-saving furniture such as a Murphy Bed, a loveseat, and a storage compartment. There's also the all-in-one Stereo, TV, and Bookshelf, and other fun furniture.
New outfits such as a new turtleneck and dress-shirt will also available to style-up your Sim.
The Tiny Living content pack will be made available on January 21 on PC and Mac. PS4 and Xbox One players can grab it on February 4.