Silent Hill composer Akira Yamaoka joins Grasshopper Manufacture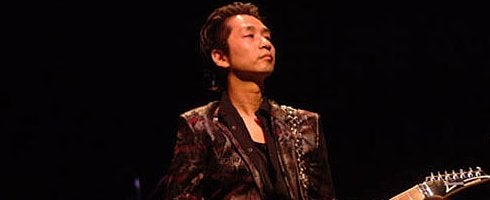 It has been revealed to Famitsu that former-Konami composer Akira Yamaoka is now making music for Grasshopper Manufacture.
And Goichi Suda is pleased.
"I really love Yamaoka," Suda told the mag (via 1UP). "Ever since I saw a video of Silent Hill 2 at the Tokyo Game Show nine years ago, I've always dreamed of working alongside him.
"That's why I thought I'd invite him over when I started hearing rumors that he left [Konami]."
Currently he is already at task to putting ear candy to a Suda project that's a collaboration with Resident Evil creator Shinji Mikami for EA.
"It was a case of really good timing," added Yamaoka. "I knew about Suda long before I met him; I saw Grasshopper as one of those few Japanese outfits whose games can appeal to an overseas audience.
"I had a chance to meet him in Los Angeles and we talked about this and that, and once we started discussing how we wanted to do something creative for a world audience, I was hooked on the company."
Sounds like a good match for both.
More through the link.