Sifu is a Kung Fu action game from the Absolver developers, and it's coming to PS4, PS5 and PC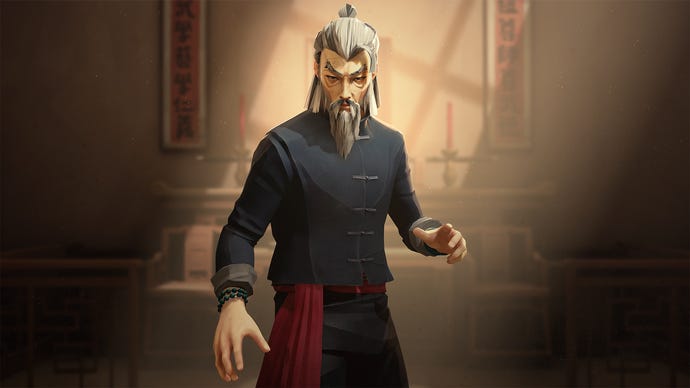 Sifu is the new game from Absolver developers Sloclap, and it's coming to PS4 and PS5 as well as PC via the Epic Games Store later this year.
Announced during PlayStation's February 2021 State of Play, Sifu's main conceit is that it'll age you a little every single time you die.
But with each death comes a unique twist: you get more skilled. Experience comes with age, as they say. "Featuring the gripping intensity of classic Kung Fu films with realistic and raw combat, Sifu tells the story of a young Kung Fu student who has spent their life training for a day of reckoning after the brutal murder of their entire family by a mysterious assassination squad," reads the press release.
"Hunt down the murderers one by one as you explore gang-ridden suburbs, hidden corners deep within the city, all the way to the cold hallways of corporate towers. Adaptation and careful positioning are the key to your survival and you must use everything at your disposal to succeed in your life's mission."
If you've played developer Sloclap's previous game, Absolver, you'll know all about that spatial mechanic; it's what made the game stand out as a top brawler back when it launched in 2017.
You can see the intriguing game in action in the trailer above. Come for the exquisitely hand-drawn art styles and the muted color palette, stay for the painstakingly researched Kung Fu and martial arts animations that are all based on real disciplines and fighting styles.
If you're into your Kung Fu film classics – where themes of revenge and redemption are timeless tales – you'll gel with this game's take on those narrative threads, too.
Sifu launches on PS4, PS5 and PC via Epic Games Store Fall 2021.