Sid Meier's Civilization V currently in development at Firaxis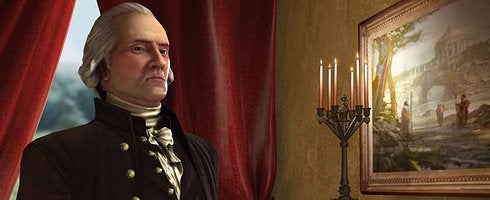 2K has announced that Sid Meier's Civilization V is currently in development at Firaxis Games for PC.
Civilization V's being built with a new engine and has an all new combat system, more in-depth diplomatic interactions and expanded features.
The new addition to the series also introduces hexagon tiles allowing for "deeper strategy, more realistic gameplay and stunning organic landscapes for players to explore as they expand their empire", read the press release.
It also has fully animated leaders that speak in their native language for the first time in the series, which interact with players.
Ranged bombardment is an addition that allows players to fire weapons from behind the front lines, and a an "extensive suite of community, modding and multiplayer elements" have been added as well.
"Sid Meier's Civilization franchise has been recognized as one of the greatest PC game franchises of all time with millions of units sold worldwide," said Christoph Hartmann, president of 2K. "Civilization V takes the franchise further by offering players a more immersive experience with deeper strategies; heightened tactical combat; vast, realistic landscapes to explore, battle over and claim as their own; and an in-game community hub where Civ fans can share content and compete against each other without leaving the game.
"This marks a new era that will forever change the franchise responsible for sleep deprivation and reduced productivity for nearly two decades."
Firaxis Games is also currently developing Sid Meier's Civilization Network for Facebook, which will go into Beta this June.
Sid Meier will be at GDC this year, keynoting a lecture on the Philosophy of Game Design.
Game's out in the fall, and screens for it can be found over on Eurogamer.