Shovel Knight Xbox One version cancelled, and other bad news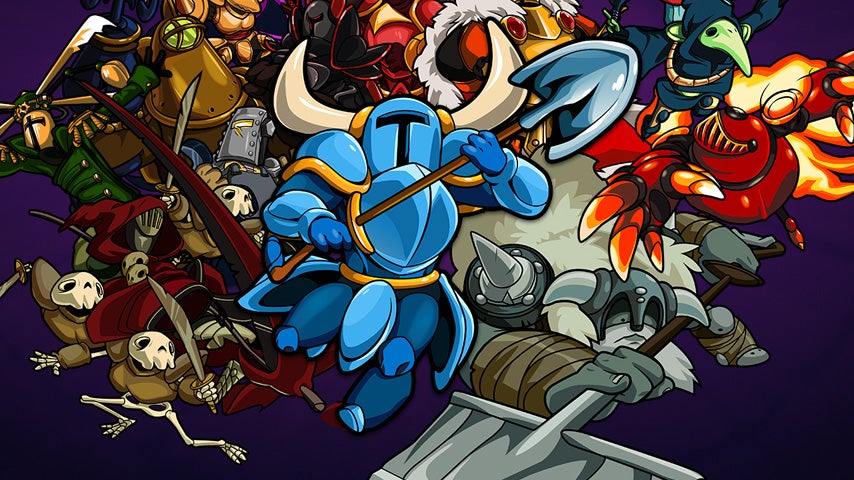 Shovel Knight is coming to a store near you - but not on Xbox One, not when you expected, and not at its originally announced price.
Shovel Knight developer Yacht Club Games has made a flurry of announcements just weeks ahead of the expected physical release.
First of all, the release date has been pushed back to October 30 in Europe and November 3 in North America. It's hard to get too mad about this, since the delay is due to Yacht Club's insistence that the Plague of Shadows expansion ship on-disc and for free.
Second, the Xbox One version has been axed - at least for now.
"There will not be an Xbox One physical version this holiday. We really gave it our best effort, but unfortunately, because of publishing policies on that platform that are totally beyond our control, we couldn't make it happen," Yacht Club Games wrote.
"We're very sorry. We know there is a lot of interest – the pre-orders were really good and we thank everyone for their support."
The working gives some hope of release further down the track, and of course the digital version is available.
Now for the real kicker: the third bit of bad news is that the price has gone up from $20 to $25, although retailers should honour pre-orders at the originally announced price. Yacht Club said some retailers insisted they would chuck the game straight into the bargain bin, which is kind of a death sentence, so
With all that said, there is good news: Yacht Club has decided to throw a digital copy of the game's soundtrack into the physical release, to compensate for the price hike.
It's likely that most of this news will be poorly received, but it's worth remembering that Yacht Club Games is a tiny, crowdfunded indie. That it has delivered the physical release fans asked for at all is extremely impressive. Its transparency has perhaps worked against it; last minute changes like these are one reason why many publishers tend not to give concrete details until close to launch - and they have much more flexibility to negotiate with retailers.
Shovel Knight will be available at retail on 3DS, PS4 and Wii U, as well as on PC in Europe. Digitally, it can be yours on those platforms right now, as well as Linux, Mac, PlayStation 3, Vita and Xbox One.
Thanks, Gematsu.