Shovel Knight is coming to Switch, transforming into Treasure Trove, and making it cheaper to jump platforms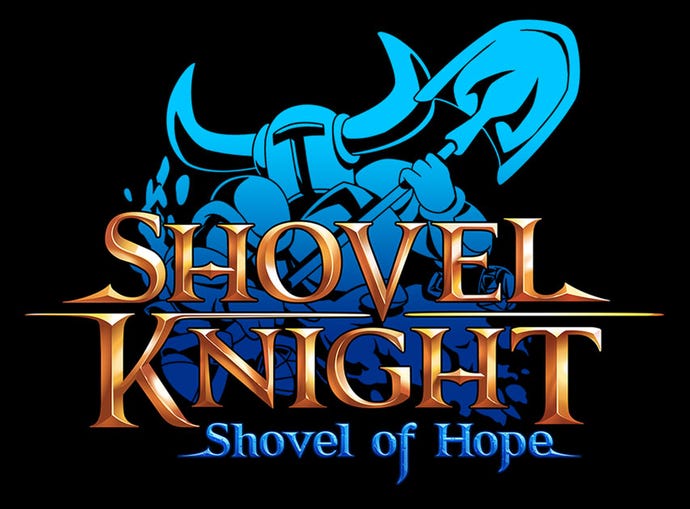 Shovel Knight just keeps getting stronger. There's no stopping the little guy.
There's a stack of Shovel Knight news today, so let's try to knock it all out in an easily comprehensible manner.
First up, the original Shovel Knight campaign is getting a subtitle, Shovel of Hope. This makes it more obvious that the launch campaign stands alongside expansions Plague of Shadows and the upcoming Specter of Torment, as well as future add-ons.
The reason for this is that very soon you'll be able to buy each of the three campaigns, as well as a fourth campaign and new mode coming sometime this year, as standalone titles. You won't need to complete specific campaigns to unlock others, either.
This applies to Linux, Mac, PC, PS4, Xbox One - and eventually Switch, too, as Yacht Club today confirmed Shovel Knight is coming to Nintendo's new hardware. No mention of 3DS, Vita or Wii U; in an FAQ Yacht Club said its goal is to make the standalone content available on the platforms you're most likely to be using these days, so that players who bought in on older systems have a cheap way to upgrade.
Buying individual campaigns will be cheaper than buying the whole game, but if you want them all, you can buy the new bundle title Shovel Knight: Treasure Trove, which includes all existing and planned campaigns and content updates.
If you already own Shovel Knight on any platform, your game will be automatically converted to a Treasure Trove copy, just like when Plague of Shadows turned up as a free update.
If you don't yet own Shovel Knight but want to, it's in your interests to grab it now. Sometime in northern spring the price will go up, to reflect the increasing value of the Shovel Knight: Treasure Trove package.
This is a lot to take in so hit up the Shovel Knight website and the FAQ linked above for more details.
That's the really hard stuff out of the way, but there's actually more Shovel Knight news to come:
A new Body Swap Mode is coming to Shovel Knight: Shovel of Hope, and will release alongside Specter of Torment.
Local two player co-op is coming to Shovel Knight: Shovel of Hope on all platforms bar 3DS and Vita.
A King Knight campaign is coming later in 2017.
Shovel Knight: Battle Mode is coming later in 2017 to all platforms bar 3DS and Vita, and will be available standalone, like the campaigns.
Yacht Club "vows" to begin work on a non-Shovel Knight game this year.