Shogun 2: Total War revealed through hands on - pics, details, movie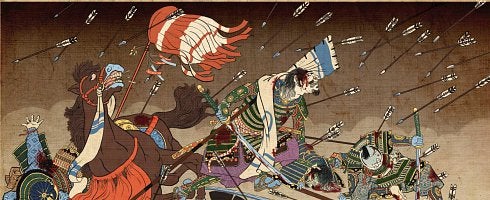 Looks like the fact sheet leaked this morning for Shogun 2: Total War was nothing more than a sheet of paper compared to what IGN got its hands on.
That, being the game, basically.
Rumored for an E3 reveal last week, the hands on talks about naval warfare, the game's AI again being programmed according to Sun Tzu's Art of War, support for up to 56,000 units in a single battle and loads more.
It's enough to make you want to spit in Richard Chamberlain's face and call him a fraud.
Check the full thing out for yourself here.
Creative Assembly is slated to show it at E3, so hopefully we will get to see it in action as well.
Check out the reveal trailer below.