Shogun 2 "not going out the door until the AI is perfect"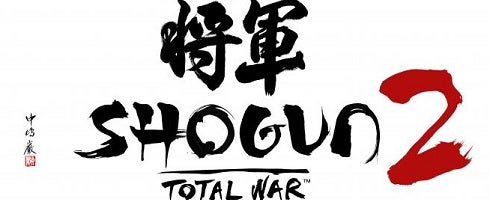 Developer Creative Assembly has received plenty of kudos for its Total War series. It's also received its fair share of flak in recent games for bugs and the quality - or lack thereof - of the game's AI.
No longer, apparently.
As the team prepares Shogun 2: Total War, it's drawn a line in the sand. Community manager Craig Laycock told Gameplanet New Zealand there will be no excuses for poor AI at launch.
"Mike Simpson, our creative director, has basically said, 'This game is not going out the door until the AI is perfect'," he said.
Laycock described AI as "a big thorn in our side" and outlined the steps CA are taking to avoid incurring gamer wrath.
"In terms of Shogun 2, we're not going to release it until it's perfect," he added. "There's the line-of-sight stuff we're introducing - basically, if any of our designers are playing the game and see something stupid, it's like everyone stops. Everyone gets around the PC to have a look at it, and see what can we do to fix it. We want to get it so there's nothing stupid happening in the game."
Shogun 2's expected release date is February 2011. Aside from "perfect AI", the game will also see the return of religion to the Total War series after a hiatus, and the addition of night battles.