Shadow of the Tomb Raider in the works at Eidos Montreal, leaks via careless subway laptop use - rumour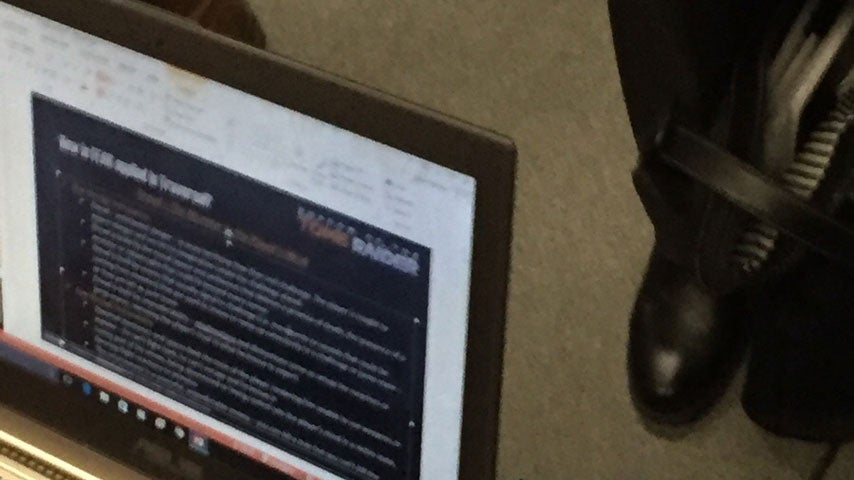 If this is true someone at or visiting Eidos Montreal is going to get a scold.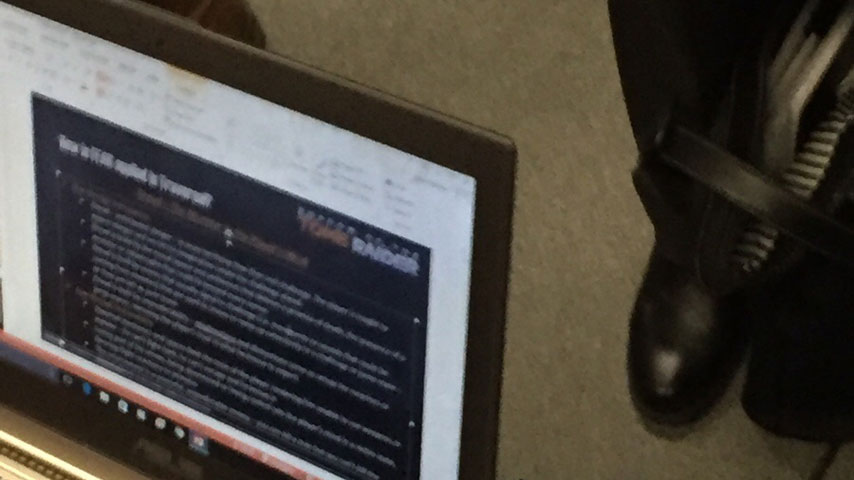 Shadow of the Tomb Raider may well be the next game in Lara Croft's adventure series.
The title was spotted on a laptop screen on a Montreal subway, and posted to Reddit by one Tripleh280, who managed to take a blurry screenshot of what seems to be some sort of presentation regarding a new Tomb Raider game.
Usually we'd be pretty suspicious of this - as possible as it is, it's not exactly hard to fake - but Kotaku cites its own sources for confirmation that Shadow of the Tomb Raider is in the works at Eidos Montreal. Still, apply salt.
Tomb Raider has been the baby of Crystal Dynamics for quite some time but Eidos Montreal is a proven hand at working with established IP, and after six Lara Croft adventures Crystal Dynamic may be ready to move on to something new.
Or maybe something old, like Legacy of Kain. Did anybody else's thumbs start pricking?