Shadow of the Colossus: how to beat Colossus 13 - Flying Sand Worm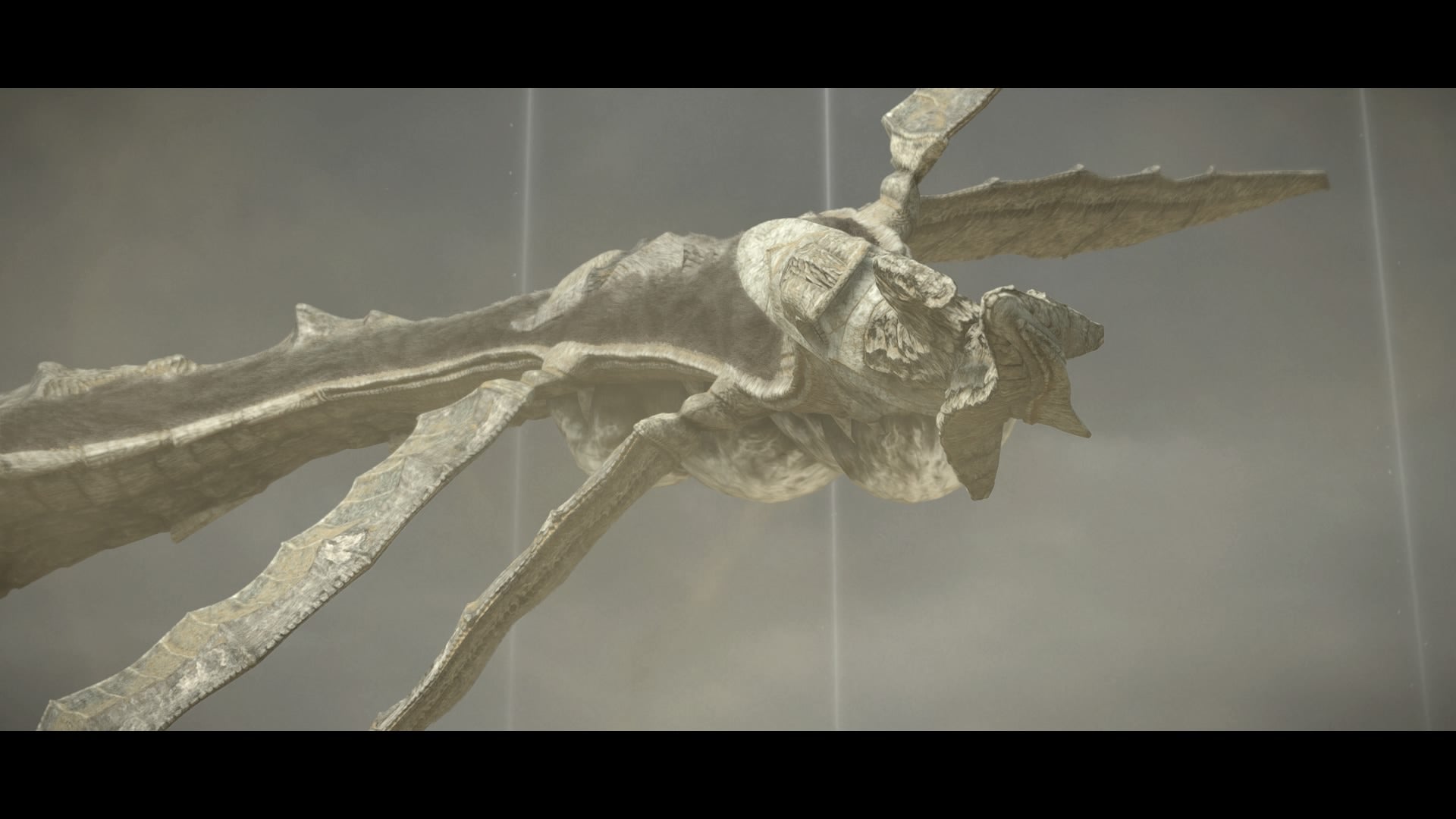 Trying to beat the 13th Colossus requires a lot of patience and some sure-footed jumping.

Clues from the Shrine mention the desert and a flying beast.
Where to find Colossus 13: Flying Sand Worm
Map location: E6
Head out of the Shrine in a south west direction, towards the forest you entered to track down Colossus 6.
When you come out of the forest follow the sloping path all the way to the desert floor and veer right to see a crumbling stone building. Head straight for it.
The Colossus will burst from the sand and fly above you where you can get a good look at three clusters of sacks on its belly. These are you first targets.
Ride your horse underneath the Colossus as it flies and shoot the three clustered sacks. As each one bursts the Colossus will descend lower to the ground. The final burst will leave its front wings dragging in the sand.
Ride alongside those wings and leap on to climb up to its body. You now need to work back to three different flaps that have a weak spot underneath. Once you've killed the first weak spot the Colossus will flip and squirm, but it is possible to get to the second weak spot and at least hit it once.
The Colossus will now nosedive into the sand, so leap off and call your horse. Arm your bow again and wait for the Colossus to emerge once again, where you'll have to repeat the process by first shooting out the sacks. Once you've stabbed all three weak points you'll earn the Trophy: Signs Amidst the Storm.
Back to how to beat Colossus 12: Thunder Lake
Return to Shadow of the Colossus walkthrough and guide
Forward to How to beat Colossus 14: Stone Bull