The 14 Pokemon I'd most like to fuck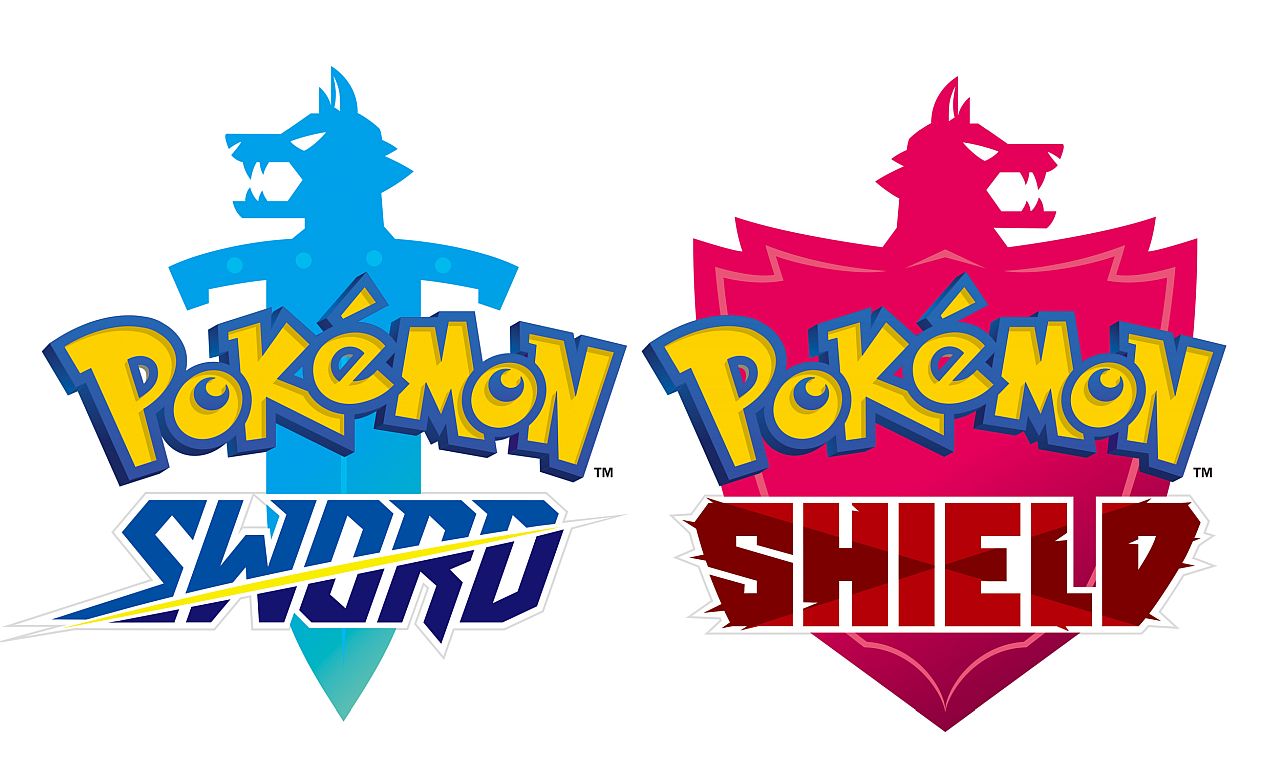 Pokemon are conceptually not very sexy - that's an assumption you might make. You might, but you'd be wrong. Pokemon fuck. You'd know this if you frequented the darker corners of the internet. Many a 'Mon have been fan-illustrated in a variety of sordid scenes and poses, so clearly the appeal is there. Having a fair amount of experience in exploring my thirst for video game characters in my illustrious career, I took it upon myself to explain to you, dear VG247 reader, just why I consider some Pokemon so alluring.
Before we begin, I have to lay (yes) some ground rules. As of the most recent mainline releases in the Pokemon series, Pokemon Sun and Moon, there are 812 Pokémon throughout all eight generations. That's quite a lot to narrow down into just 14, and a lot of them are very sexy. So, here's the criteria that I've used to determine my final list.
No Lucario: For those unaware of the internet's favourite victims of ongoing sexual subjugation, perhaps infamously, the most common to feature in horny Pokemon artwork and fanfiction is Lucario. I won't be including Lucario in my final list, nor my honourable mentions - he's seen enough.
No Young Pokemon: Let's not get weird or creepy about it - I know we're talking about cavorting with Pokemon here, but still - and some of those first evolution Pokemon look a little young, don't they? As a result, I'll be excluding all yet-to-be evolved Pokemon from this list, unless they don't have any evolutions and seem mature enough to consent.
Right, now that's out of the way, let's get on down to bone town.
Charizard
If there's one idea that we have come to glean as a society from the extensive, epic, and sometimes heart-wrenching works of late British author J.R.R. Tolkien, it's that dragons are pretty hot. Yes, in the literal sense, they breathe fire and stuff. But what about the figurative? If it wasn't already evident enough that willing bottoms on the internet desire a good old fashioned railing from a Great Wyrm every so often, then all of that fanfiction after The Hobbit came out really sealed the deal.
Blastoise
It may have been banned in pornography under a controversial bill brought in by the Conservative Government of the United Kingdom, but squirting is still wildly popular with a large swathe of demographics. That's where Blastoise comes in. When a nation's standard access to squirting porn becomes almost impossible to access, what must the people do? Go out into some field somewhere, maybe by a pond, and wander around aimlessly until they find a Blastoise in the wild to cater to their fetish. From first-hand experience, I can confirm this to be the case. Fuck you, Tories, Blastoise is my new best squirting friend now.
Machoke
Talking of things that have been banned in porn: choking. It's pretty big with the kids these days. But again, we can't get that stuff in our porn anymore, so what do we do about that? Much like with Blastoise, the people of the United Kingdom must take some initiative, find themselves a cute Machoke to date, and when things start to get spicy under the bedsheets, say, "Machoke, use Submission!" (It's super effective).
Incineroar
Just look at those abs. Are they abs? Or is it just colour-contrasted fur? I don't know, and frankly, I don't care. Whatever they are, they add definition to Incineroar's exterior, as does the pleasant breadth of their shoulders. Their fiery belt, a nod to their pro-wrestling inspiration, surely must be hiding an abundance of cheeky secrets, too. Incineroar is nothing if not a bad boy, preferring the role of Heel in whatever promotion they find themselves in. There's something intoxicating about that, and for that reason I want Incineroar to suplex me.
Snorlax
I'm a fan of big boys. Oftentimes I find myself in need of a gentle, cuddly lover, and Snorlax fits the bill just right. Snorlax isn't a picky eater, and when he rarely awakens for the sole need to consume, he needs to get at least 400kg of sustenance inside him. Now, I'm not into vore. But I'm willing to give most things a try at least once. And, when you have a Pokemon docile and sweet enough to let smaller Pokemon bounce on top of their belly, you'd have to assume they'd go slow and abide by a traffic light system throughout the whole eating-me-whole process.
Mr. Mime
Mr. Mime isn't sexy. In fact, he's absolutely horrifying. A Lovecraftian nightmare. Did you know that Mr. Mime can vibrate his fingertips to solidify molecules of air? That isn't miming, that's bending the very fabric of reality. Sure, those vibrations might come in handy for some hanky panky, but at what cost? Apparently, a cost worth spending. I don't know what it is, but there's something about Mr. Mime that keeps me coming back. Maybe they've made a box around me with their space-time bending powers. They have a certain Eldritch hate-fuck factor about them. Also, Mr. Mime undoubtedly, canonically fucked Ash's mum, and is his father. That's some big dick energy.
Slaking
Slaking is the lazy, randy boy that inspired this all. They want you to draw them like you draw your Kalos region Pokemon, and who knows what else once they've seen your proficiency at rendering their visage upon canvas? Perhaps crack open a bottle of wine, prepare a tray of apartiefs, and if there's enough chemistry, Slaking might speak French between your legs. Or not, since the only word they can say is "Slaking".
Gothitelle
Everyone loves a big titty goth girlfriend, but what about a big head-disk goth girlfriend? Gothitelle has mastered the high femme gothic aesthetic, and using their abilities to predict the future using the movement of stars, would be able to meet your every move while making love under a moonlit sky. They can also discover your lifespan, though, which raises questions over just how committed to the relationship Gothitelle can really be. Probably best to leave it to the occasional sordid fling.
Delphox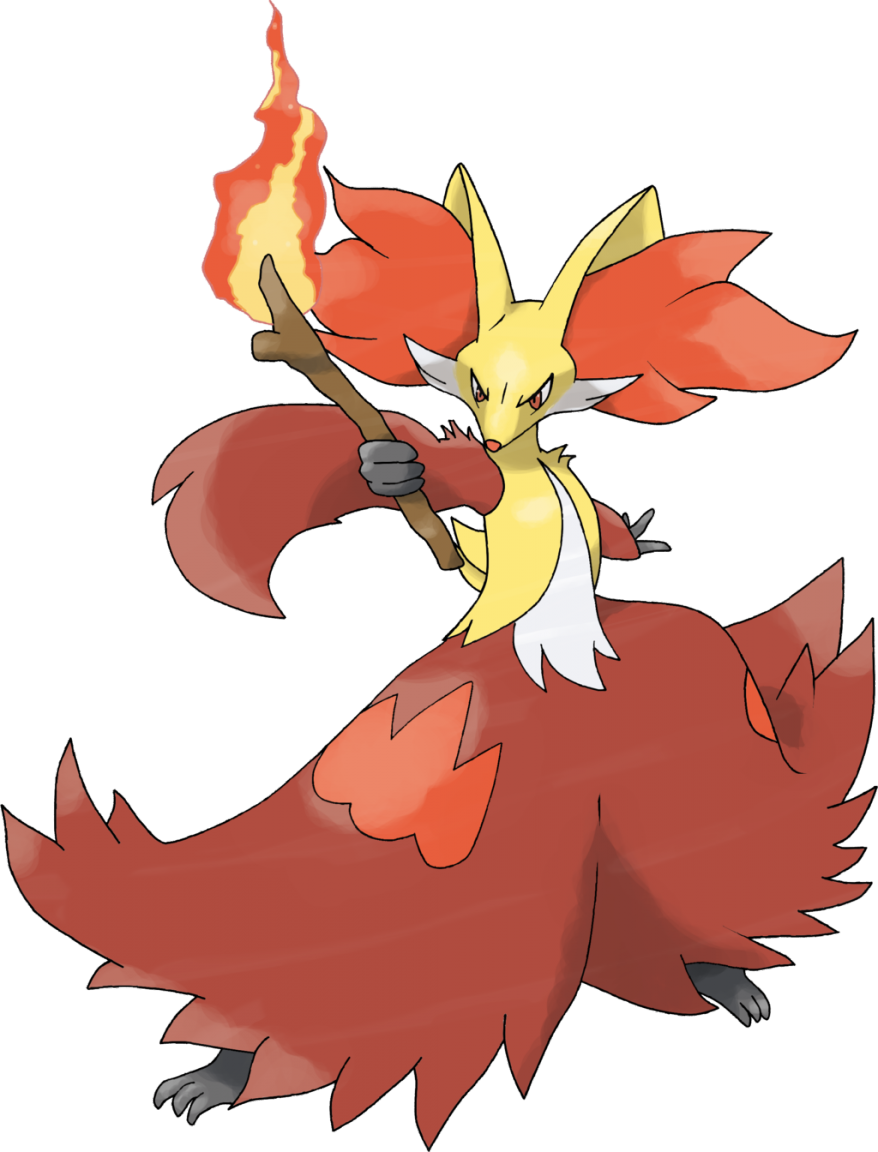 Delphox radiates dominatrix energy. Like Gothitelle, they're solidly on the high femme end of the sapphic spectrum, and they carry themselves with a certain grace, donned in fur that resembles a robe. Their ears are large and, while fur protrudes out of each ear, no doubt serve as a means of hearing even the faintest whisper of a safeword from their submissive. Their fiery magic wand has plenty of potential for sexual branding, and their two pointed teeth are bound to leave some pretty marks. Delphox can join the club of bipedal animated foxes that leave many feeling sexually conflicted, so the cast of Disney's Robin Hood finally have a new friend.
Pangoro
Bears are cute. In some contexts, bears are very sexy. Not typically in the context where the word "bear" refers to an animal over a burly gay man, but in this instance I think I'd like to make an exception. Pangoro has arms "powerful enough to snap a telephone pole," according to Bulbapedia, and "does not tolerate those who pick on the weak." That's some violent energy mixed with some good-natured morality, and I'm absolutely here for it. Pangoro also has a cape and holds a bamboo shoot in their mouth akin to how one might enjoy a cigar. Capes and cigars are sexy.
Guzzlord
I don't exactly have an encyclopedic knowledge of every single Pokemon. There are a lot, particularly the later generations, that I didn't actually know about until I began conducting research for this list. One of those 'Mon is Guzzlord. Guzzlord! What a name! And what a perfect Pokemon to cater to the filthy, filthy kink community. Not only is GUZZLORD said to feel like hard rubber, but they even have two tongues for some double-action fun times. One of Guzzlord's moves is Swallow, and remember, spitting is for quitters; a mantra that Guzzlord takes quite seriously, given that they eat mountains and buildings whole.
Lickitung
I don't think there's much I need to say about Lickitung. Their tongue is twice as long as their body, at over two meters. Lickitung's tongue is also coated in sticky saliva that causes a tingling sensation when touched, which eliminates the need to buy the special type of lube that does that. Sure, if you don't wash it off then it might cause a rash, but what good sex doesn't involve some risk? Bulbapedia says Lickitung doesn't like sour-tasting things, but there's nothing about their thoughts on salty.
Kangaskhan
We'd have to drop off her kid at daycare, but once that little problem is out of the way… I've gotta say, Kangaskhan is quite the MILF, isn't she? Violently protective of her young (the daycare staff are horrified and anxious), I'm sure that instinct to nurture would carry over into the bedroom. Despite the shit I might receive from certain corners of the internet, I'll stand up and say it; I want to enter a serious and loving Mommy Domme relationship with Kangaskhan. Also, what that pouch do?
Detective Pikachu
Not only does the Detective variety of this electric little mouse guy have the fanciest hat of all, but he's also voiced by Canada's resident edgy chad, Ryan Reynolds. Who doesn't want to fuck Ryan Reynolds? I certainly do, and if his ever-so-slightly vocal-fried, goofy, but ultimately very sexy words are emanating from a yellow rat that stuck its fingers in a plug socket, then I'm just as eager, if not more-so because of the e-stim capabilities. Also? Detective Pikachu, besides Meowth and Mewtwo because they don't count, is the only Pokemon that'd be able to talk dirty to me.
Whether it's Mr. Mime's vibrating hands, Pangoro's flowing cape, or Guzzlord's… Guzzlord, I think you'll now agree with me that there's a lot of sexiness potential in Game Freak's wonderful world of Pokemon. This is my top list, but there are plenty of people out there with different tastes, including you, dear reader! Leave a comment below on what your sexiest Pokemon is, and be sure to always use protection: contrary to the usual advice, you don't want to catch them all.