September's free Prime Gaming titles include Autonauts, Effie, Pumped BMX Pro, more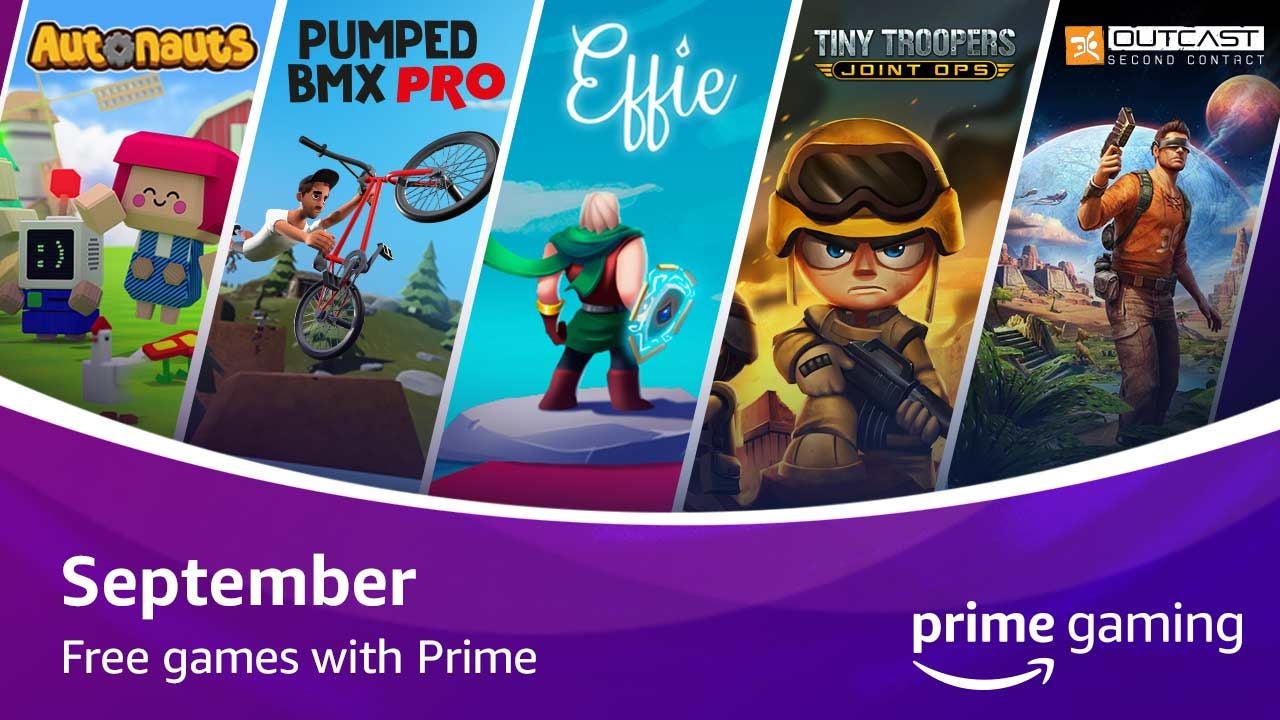 Prime Gaming will hand out five new titles in September.
You can also expect in-game items for Roblox, League of Legends, and FIFA 20 with Prime Gaming.
Here's what you will get September 1 with Prime:
Autonauts - Travel the universe, setting worlds in motion through the power of automation
Pumped BMX Pro - Master 60 levels and over 200 challenges while pulling off as many radical stunts as possible on one of 15 bikes
Effie - Live a unique fantasy adventure and relive the look and feel of old-school videogames in this 3D action-adventure game
Tiny Troopers Joint Ops - Command a team of small soldiers--war might be hell, but this is the funniest way to fight in one
Outcast: Second Contact - Take off on an exploration of Adelpha, an alien world as beautiful as it is dangerous
On September 3, you'll get Rocket Arena as a free game.
Loot available includes a Custom Finish Rampart skin for Apex Legends which is available now through September 24. Plus, the Finely Tuned Gun Charm is available from August 27 to October 1.
For FIFA 20 players, Gaming Pack 7 is available and it includes one player pick of four OVR 83+ Players, and five Gold Rare Players.
On September 8 and 9, respectively, you can claim a League of Legends drop and an Epic Seven drop. Another League of Legends drop will occur on September 18, and another for Epic Seven on September 23.
Finally, in September, the third and final drop of SNK Free Games will be made available, with titles to be announced.
For more information on what is available now, and what's heading your way, be sure to hit up Prime Gaming.