Sekiro: How to Defeat Snake Eyes Shirahagi and Snake Eyes Shirafuji
This is our complete beginner's guide to surviving Sekiro: Shadows Die Twice, including a list of essential tips and tricks.
The two Snake Eyes bosses in Shadows Die Twice might act similarly, but they're equally tough to take down. In this Sekiro Snake Eyes boss guide, we'll be walking you through how to beat Snake Eyes as easily as possible in Sekiro.
Sekiro Snake Eyes Shirafuji Boss Strategy
Snake Eyes Shirafuji comes towards the end of the Sunken Valley section of Sekiro: Shadows Die Twice. Starting out from the Sunkey Valley Sculptor's Idol, you're going to have to take a huge leap of faith over the edge of the cliff, grapple to the tree as you're falling, and then quickly work your way up to the platform with Snake Eyes, as gunmen are firing down at you from above.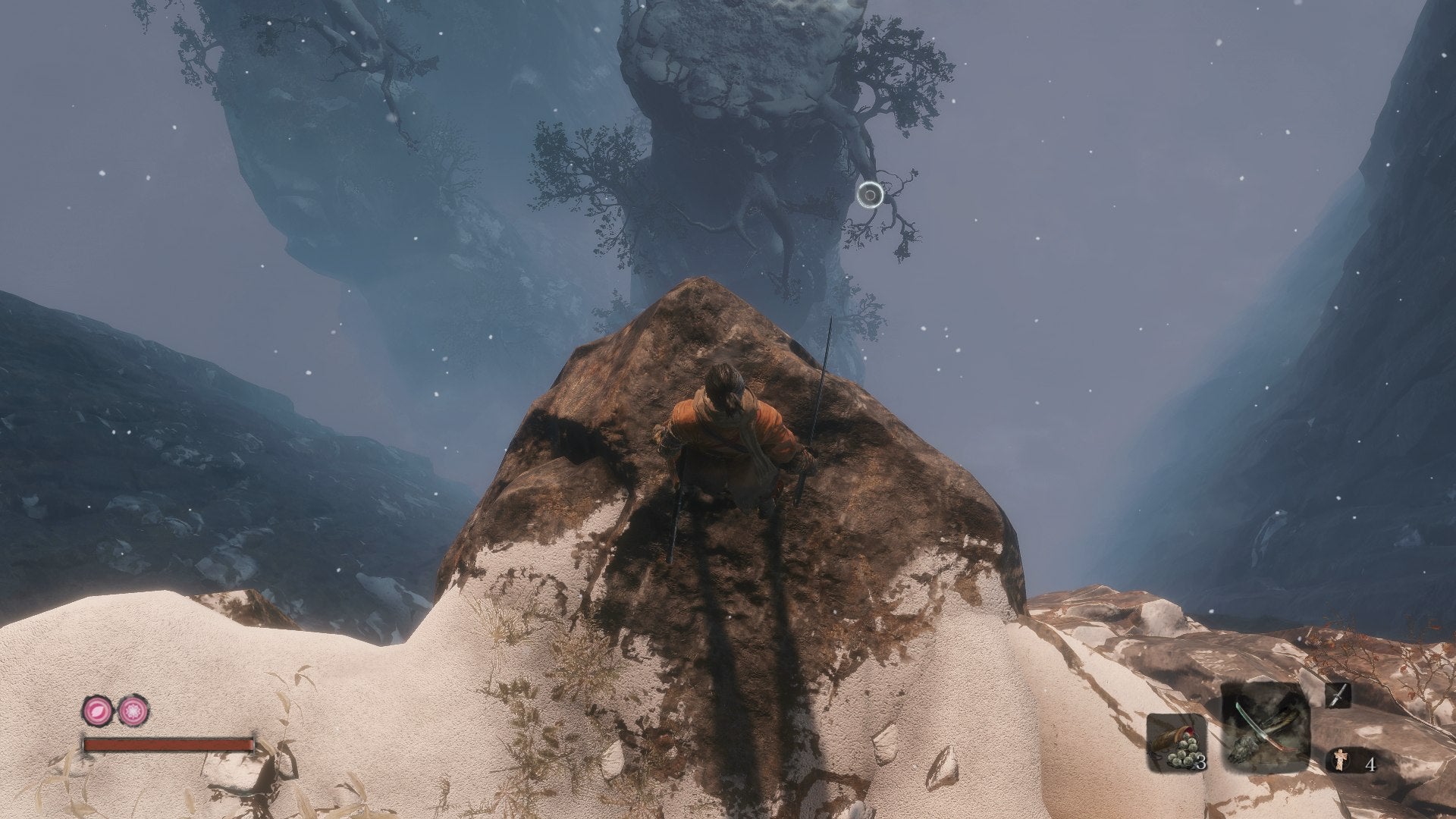 As soon as you enter the arena with Snake Eyes Shirafuji, close the distance between the two of you immediately. You don't want to give this boss room to breathe, because Snake Eyes has a number of devastating ranged attacks.
Snake Eyes Attacks
Snake Eyes' primary method of close quarters attack is to swing the butt of their gun around at you. Don't forget that all these attacks, even including their ranged attacks, can be deflected with a simple tap of the left bumper. These attacks are usually chained together in two or three hits, with the third attack nearly always being a shot from the gun, so make sure to keep this in mind when deflecting.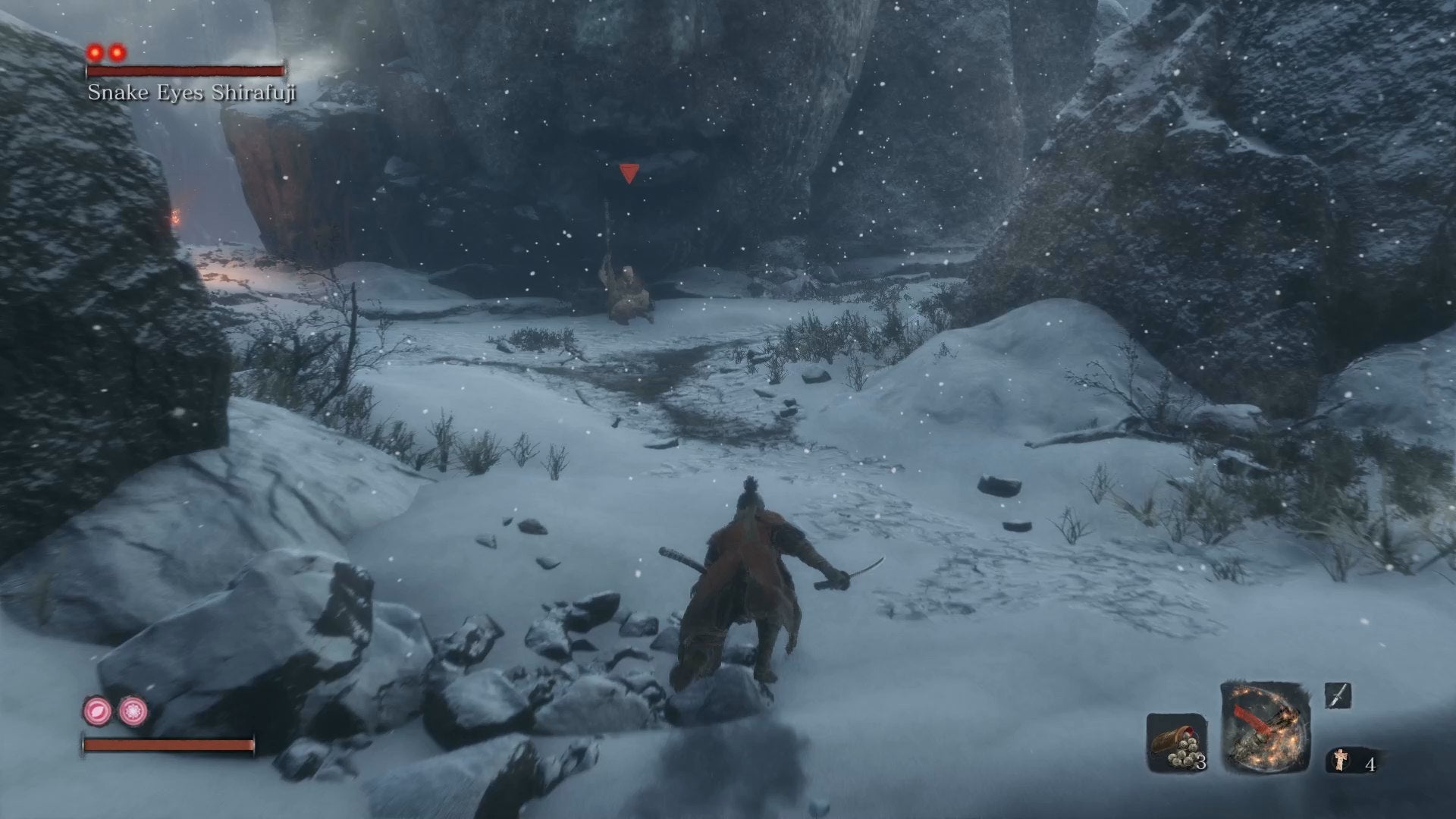 As with every boss in Sekiro, the red kanji appearing on the screen means a powerful attack is coming from Snake Eyes. This attack involves the boss sweeping the gun around the area immediately in front of them, and if they catch you, they'll outright kill you if you're on less than three quarters health. It's actually a fairly easy attack to avoid, if you back off and stay patient when you see the kanji.
Snake Eyes Weakness
A tool that you should absolutely bring with you for this fight against Snake Eyes Shirafuji is the Firecracker. Just as it does with basically every other enemy in Sekiro, the Firecracker can temporarily blind Snake Eyes, allowing you to either perform a combat art against the boss, or to use a Healing Gourd if your health has dropped a fair bit.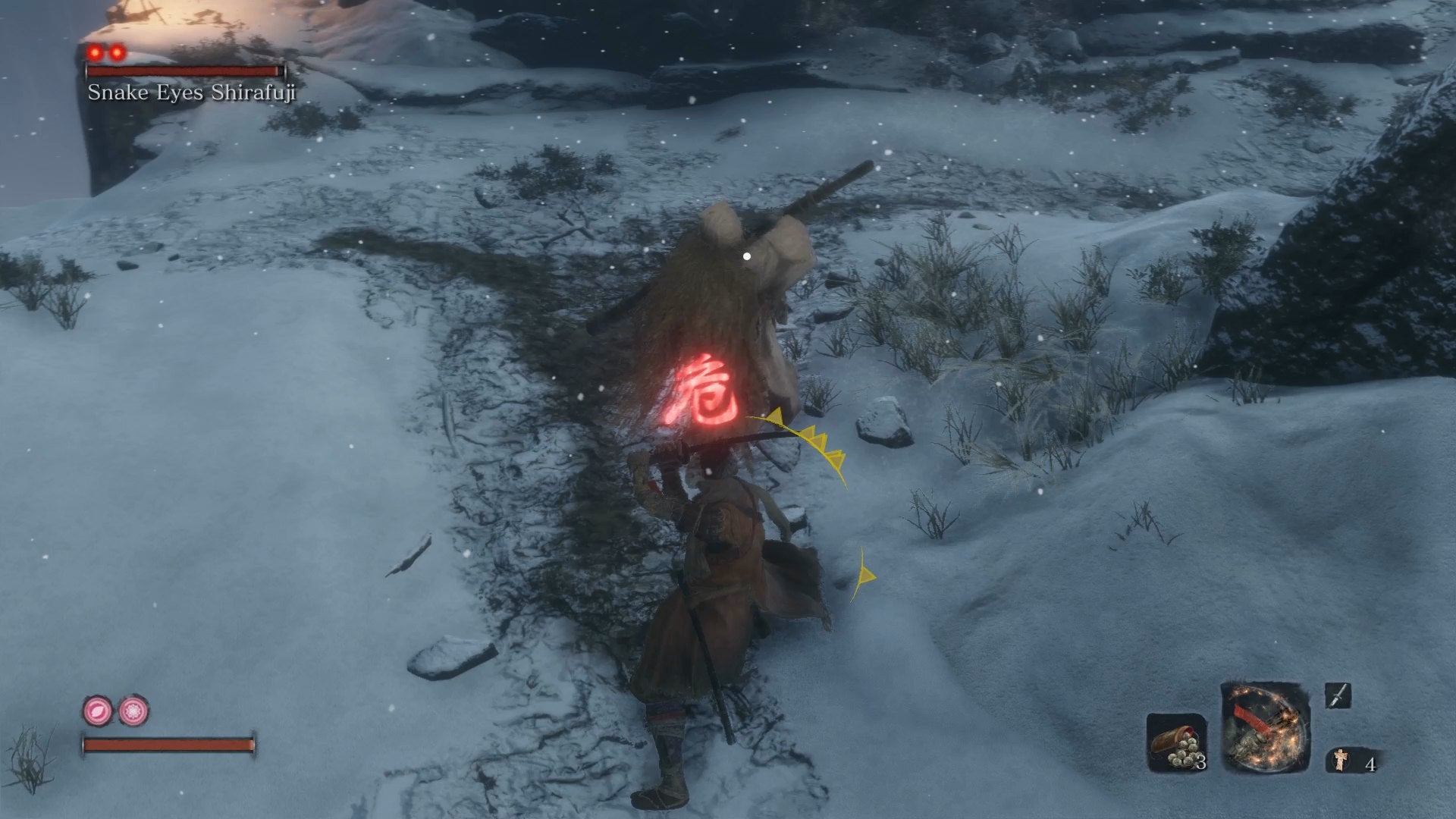 Apart from this, the Sabimaru is a solid choice of weapon to use against Snake Eyes. When the boss gets poinsoned, they'll actually recoil in agony for a brief few seconds, allowing you to get in quick few hits.
Snake Eyes Shirafuji is counted as a side boss in Sekiro: Shadows Die Twice. Because of this, you'll bag yourself a nice Prayer Bead once you've defeated the boss, which increases your health and Posture meter for every four of them that you obtain.
Snake Eyes Shirahagi Strategy
Far down into the Ashina Depths in Shadows Die Twice, you'll come face to face with Snake Eyes Shirahagi. The counterpart to Shirahagi is Snake Eyes Shirafuji, which you can find nestled in a corner of the Sunkey Valley section of the game.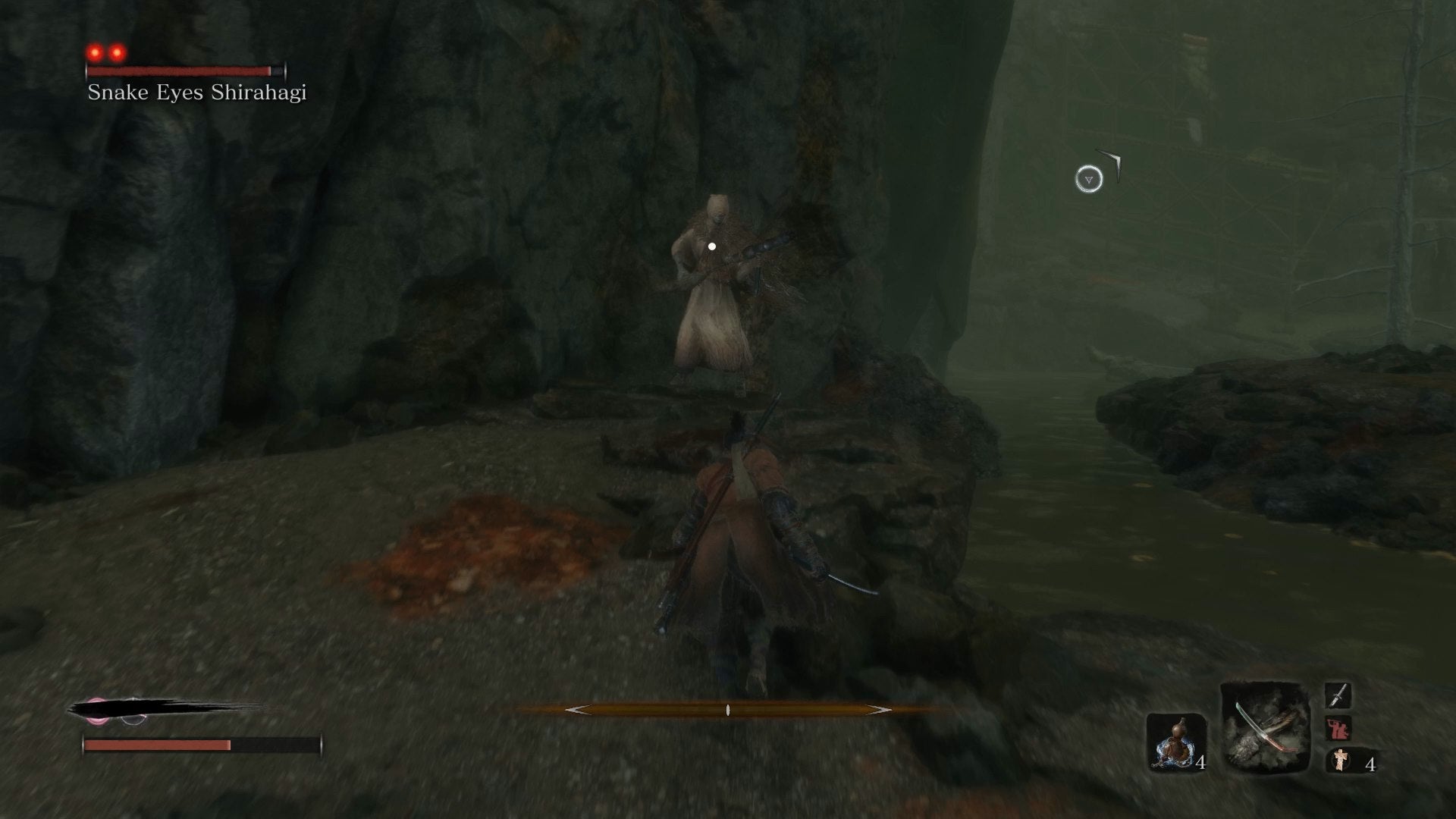 Snake Eyes Shirahagi Phase One
When you drop down to the arena with Snake Eyes Shirahagi, there's good news and bad news. The bad news is that three cannon-wielding enemies from up high are going to be bombarding you while you're fighting the boss, but the good news is that their attacks actually hurt Shirahagi, which you can use to your advantage.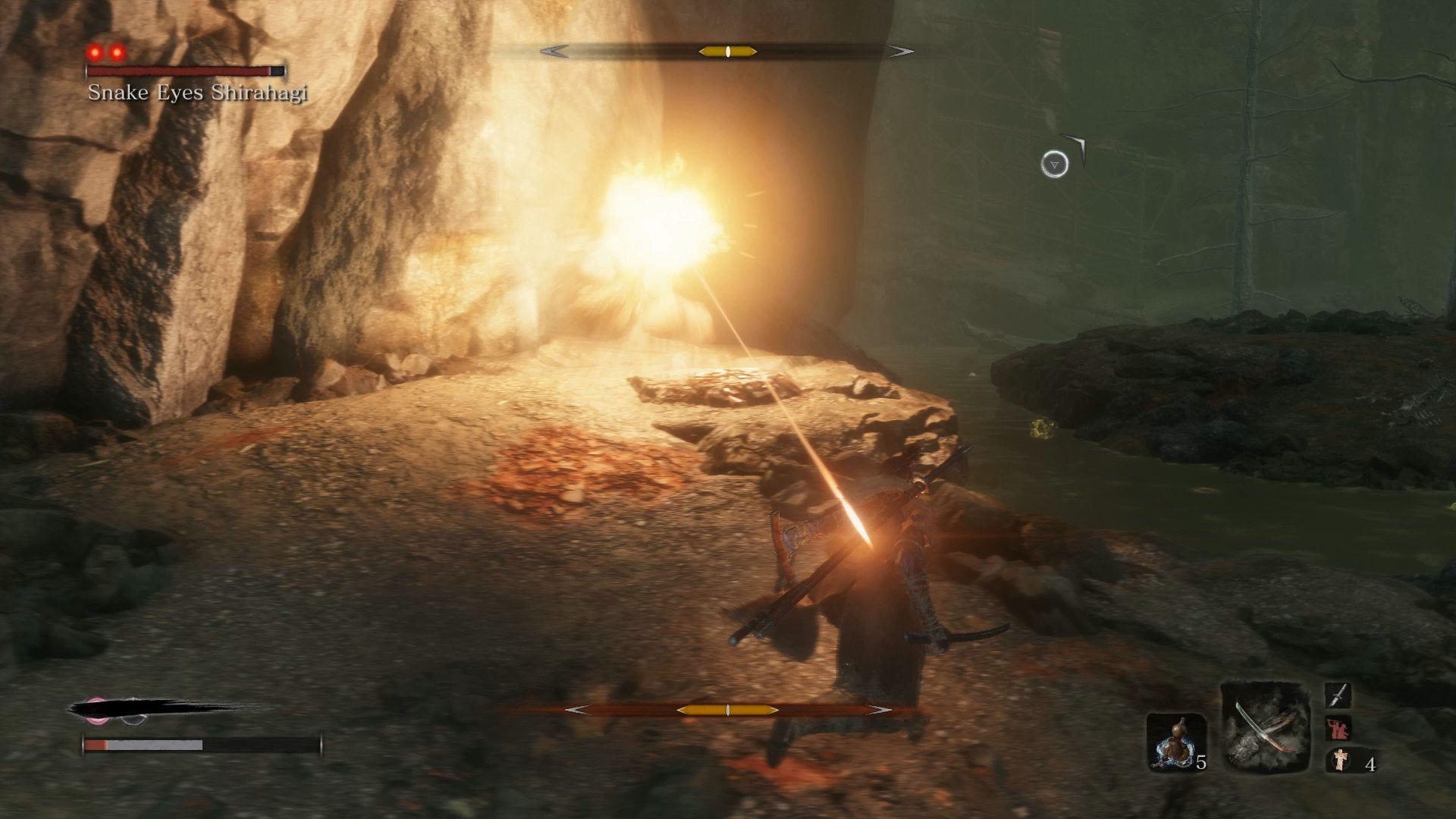 Get in close with Snake Eyes Shirahagi. Deflect her attacks, which are slow and sweeping, and then try and move out of the way after you hear the audible sound of a cannon firing, this causing Shirahagi to get hit by the blast if you can keep them in the same spot.
The further you get away from Shirahagi, the more difficult this fight gets, as the boss can bombard you with ranged attacks. So keep close, deflect their sweeping attacks, and immediately move back when you see the red kanji sign. But, after her initial sweep with the red kanji is over, you can immediately dive back in for a few extra hits.
Snake Eyes Shirahagi Phase Two
A Prosthetic weapon that we'd recommend bringing for this fight is the Firecracker. You can stun Snake Eyes Shirahagi in one spot, which is excellent for either hitting home with a quick few attacks, or keeping them rooted to one spot so that they can easily get hit by a cannonball.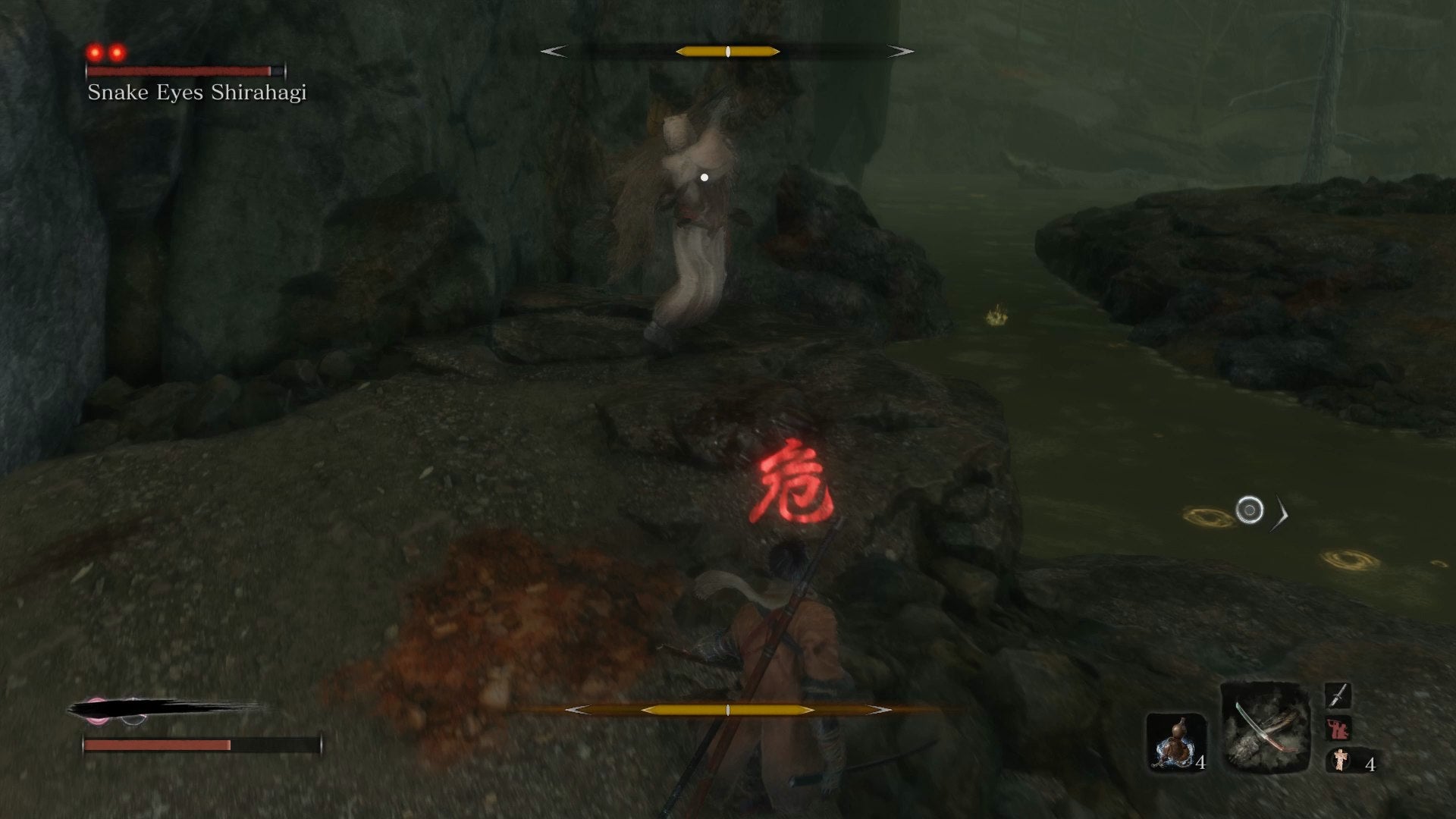 Unfortunately, whereas you could stun Snake Eyes Shirafuji with the Sabimaru, you can't do the same to Snake Eyes Shirahagi. Because, well, they're literally living in a poison swamp.
The attacks from the boss don't change in the second phase, with the exception of Shirahagi just getting more overly aggressive towards you. All you need to do to make it through the second phase is stay close, deflect the standard attacks, and then get ready to jump out of the way when you hear the cannon go off.
How to Cheese Snake Eyes
When it comes to cheesing either of these Snake Eyes bosses in Sekiro, it depends which one you're talking about. For Snake Eyes Shirafuji, you're going to want to use the Sabimaru, as this boss in the Sunken Valley really can't stand taking poison damage, and is incredibly weak to it.
But Snake Eyes Shirahagi doesn't take poison damage. To cheese this fight, simple spam the Firecracker Prosthetic right in the face off the boss, lay into it with a quick few attacks, and you'll have this fight with the other Snake Eyes over in no time.
This is absolutely all the information you need to know about in Sekiro: Shadows Die Twice. So keep in mind that having immediately beaten a boss, your progress won't be saved until you interact with the next Sculptor's Idol that you find. For more help with the game be sure to check out our definitive boss ranking. Elsewhere there's also our look at how to parry.