Sega's 8-bit Bayonetta April Fool's joke hands off to a teaser site for real Bayo news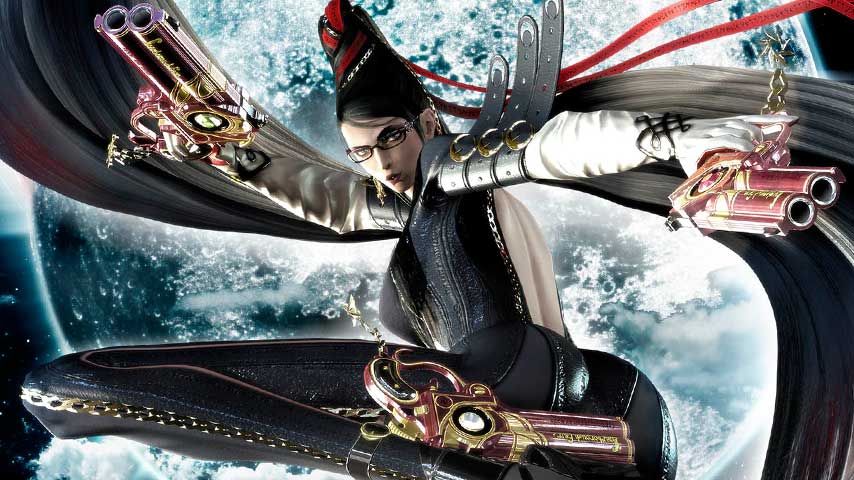 Bayonetta on PC? We believe it.
Bayonetta is a great Platinum action game that deserves a wider audience, and it looks like it's going to get one.
This weekend, Sega released a cute, free little game called 8-bit Bayonetta on Steam, presumably as an April Fool's joke - although it's fully playable.
It wasn't long before players discovered that 8-bit Bayonetta's achievements contained clues pointing to a new teaser site on Sega.com. The site has a countdown pointing at April 10 or 11 depending on your timezone.
If you turn the brightness on your display up you should be able to see that the background image for this teaser is part of an old Bayonetta promo image. Between that and the source of the URL, we're betting Sega releases a long overdue PC port of Bayonetta this month.
It'd be great to see Bayonetta get the full HD treatment, even if she doesn't make it to newer consoles as well, so cross your fingers for more than a quick port.
Although Nintendo helped make Bayonetta 2 happen as a Wii U exclusive, with any luck Sega is also looking to the Umbra witch's future. It's not like the world couldn't do with more Platinum games - especially with Scalebound in the bin and Nier Automata getting such good reviews.
Bayonetta 3 on Switch? Bayonetta 3 on everything? Bayonetta 2 on something besides Wii U? We'll take what we can get.