Sega Says It Didn't Mean to "Dredge Up Painful Memories" With Golden Axe Prototype
The publisher responds to one developer, surprised to see a reportedly crunch-ridden project brought back to life.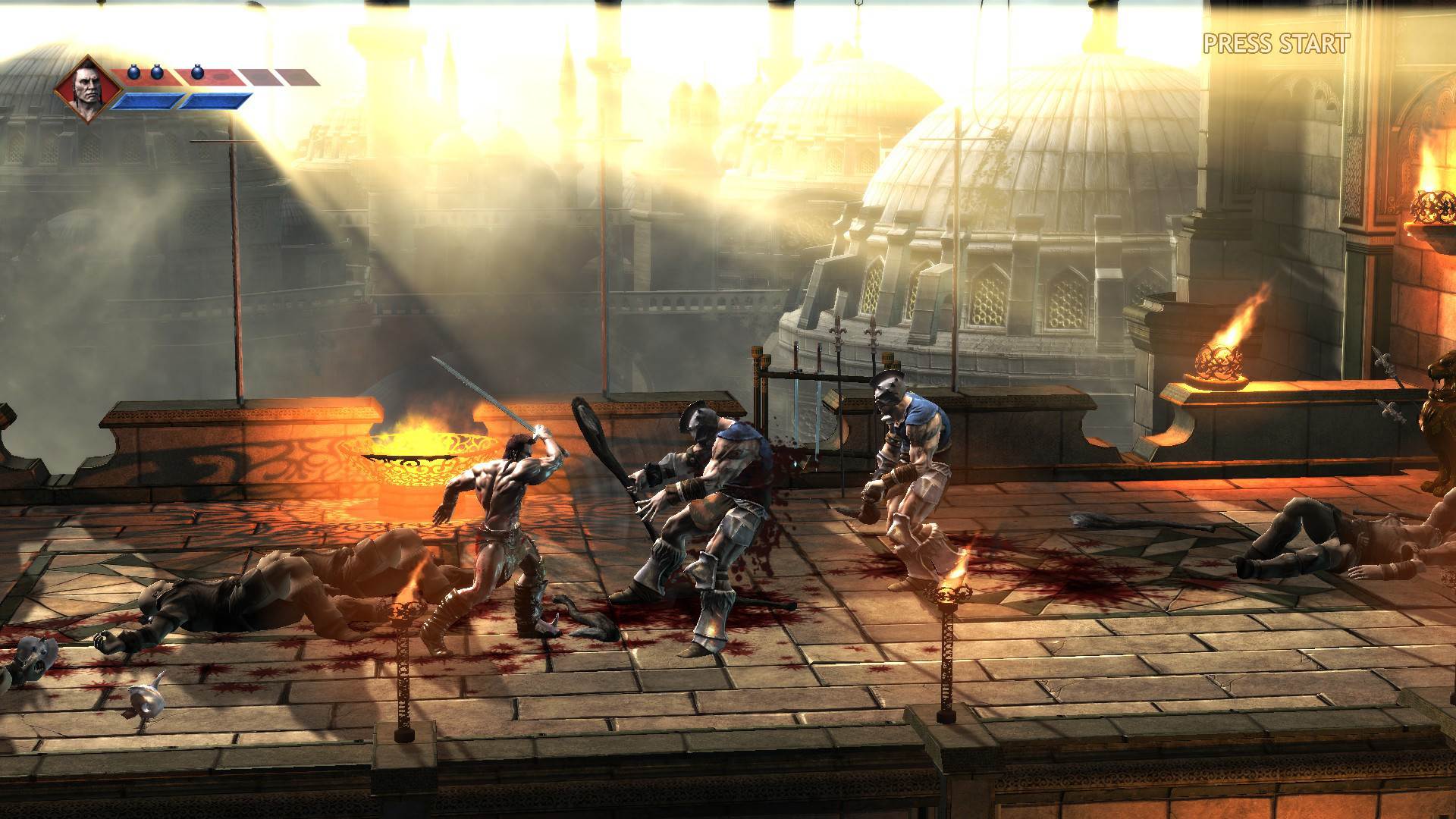 This article first appeared on USgamer, a partner publication of VG247. Some content, such as this article, has been migrated to VG247 for posterity after USgamer's closure - but it has not been edited or further vetted by the VG247 team.
A number of miniature games, developed by various studios under Sega, will be available this weekend as part of the publisher's 60th anniversary celebration. One in particular came as a bit of a surprise to the people who made it, however.
The lineup for Sega's free games includes Yakuza/Streets of Rage crossover Streets of Kamurocho and a side-scrolling shoot 'em up from Amplitude. Sega is also publishing a prototype of a Golden Axe reboot from Sega Studios Australia, as a "unique glimpse into the prospect of a project that could have been, and a rare peek behind the curtain at the sometimes tumultuous world of video game development."
This news came as a surprise to the people who made it, however. The release of this prototype, dubbed "Golden Axed," was a surprise to "everyone" who worked on it, according Tim Dawson, one of the developers on the project. The 2012 project, which Dawson said was made under crunch conditions, was suddenly being resurfaced.
Dawson's thread goes on to describe the Golden Axe reboot as his "personal nexus of nightmare hours," delivered under conditions that include long and strenuous working hours including 14-hour days. Dawson highlights a quote from the Steam page: "Golden Axed may be janky, may be buggy, may be an artifact of its time, but it offers a unique glimpse into the prospect of a project that could have been," adding his own commentary: "Go fuck yourself, parasites."
Following the thread, Sega Europe removed the line from its Steam page. In a statement to Eurogamer, Sega says it reached out to former members of the Golden Axe: Reborn dev team to produce this prototype for Steam, meaning to bring the work of the developers ot light and "celebrate it" as part of Sega histor
y.
"We certainly didn' mean to dredge up painful memories for Mr. Dawson and his former colleagues or appear disrespectful," Sega told Eurogamer, saying they intended the comment for the PC build and not the original work.
"We're hoping lots of fans play the prototype and appreciate the work he and his colleagues put into this [sic] developing this prototype."
It looks like Golden Axed will still be available for a short time on Oct. 18 for free on Steam, alongside the other Sega 60th games.