The SEGA Genesis Mini is back on sale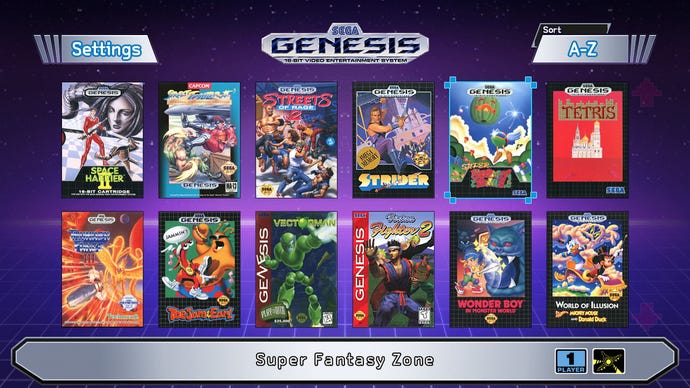 It's a blast from the past! If you're looking to party like it's 1991, the Sega Genesis mini is on sale again at Target and Amazon, $40 off the regular price.
While Sega are not the first company to try and cash in on their golden years, this console was met with particularly good reviews, with Digital Foundry calling it 'possibly the best mini retro console yet'. You can read the whole write-up here.
This little nostalgia machine comes with forty games pre-downloaded including Streets of Rage 2 and Sonic the Hedgehog, titles that helped Sega topple Nintendo from their throne during the infamous console wars. A year from release, it seems that retailers are looking to clear out their Genesis stock, with prices down to $50 at Amazon US and Target. Best Buy have also knocked $8 off, which we'll link here as well in case of a last-minute price match.
Target isn't doing next day delivery and Amazon is restocking their Genesis Mini supply at Christmas, meaning that wherever you order, chances are it won't arrive in time for the big day. But as a leaving gift for 2020, the Mini works pretty nicely.
If you're based in the UK and happy to go with team Nintendo, the Game & Watch retro system is £10 off right now. For more timely bargains, head on over to the Jelly Deals Twitter account, where you can see the latest offers on consoles and more.