See what's in the PS4 Pro box: a kinda-sorta unboxing video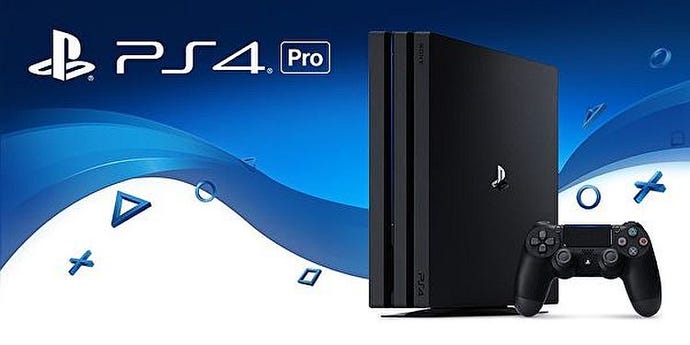 Surprise! There's an HDMI cable, and other things you absolutely expect.
So, we've got a PS4 Pro in the house. It's here. There's still a week until we can officially talk about all of the system in detail, so we're going to spend that time testing it out in as many different ways as we can - at 1080p, at 4K, with and without HDR, and of course in VR. You can look forward to all that stuff in the near future.
One of the things we are allowed to share with you is what's in the box. So, here: Upon return from the PS4 Pro launch event in London I quickly whacked out the tripod and recorded this - it's not the most slickly produced thing in the world, but if you just want a gander at what's in the box, we've got you covered. Spoilers: It's exactly what you'd expect in there.
As a bonus, I drag in an original model PS4 and an Xbox One S for size comparisons too.
Much more PS4 Pro to come, but if you need more right this damn second we've got write-ups on preview builds of Gran Turismo Sport and Horizon: Zero Dawn running on the PS4 Pro up already.
PS4 Pro launches next week.