See Trackmania Turbo's wacky two-player, one car mode in action - video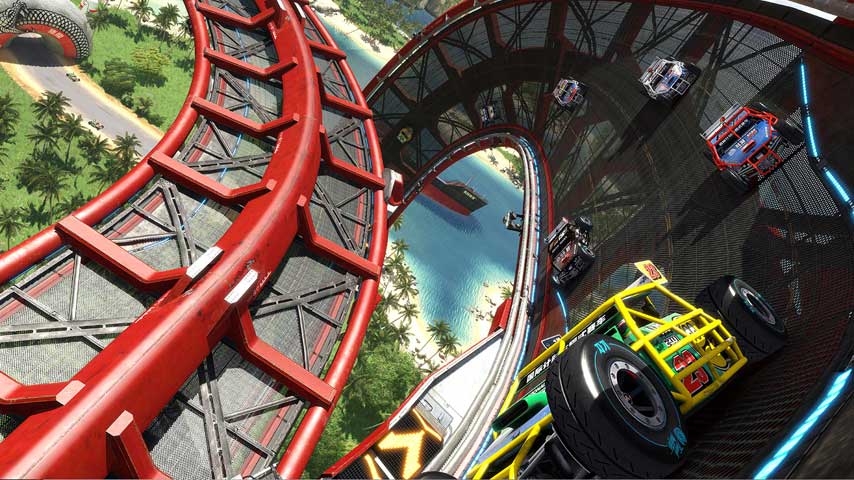 Trackmania Turbo has a bizarre two-player mode best described as sibling homicide in potentia.
Trackmania Turbo has a lot going for it - 200 short and sweet arcade racing tracks and a random track generator, for example - but in this video Arekkz checks out its unusual local co-op mode, in which two players control a single car.
I can only think of one game with a similar feature - Katamari Forever. I remember wanting to beat my co-op partner over the head with their controller while trying that, and I imagine this one will be no different. Good fun, in other words.
Trackmania Turbo is expected in November for PC, PS4 and Xbox One.