Sea of Thieves devs release pirate-themed Van Halen cover in touching tribute video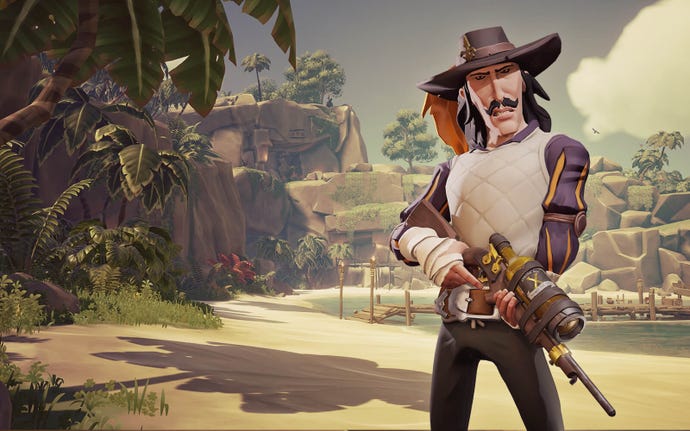 Sea of Thieves developer Rare has recorded a pirate-themed cover of 'Jump' by Van Halen as a tribute to Eddie Van Halen.
A selection of developers that work on Sea of Thieves at UK studio Rare have released a cover of the iconic Van Halen track to celebrate the life of Eddie Van Halen, who sadly passed away on October 6 at 65 years of age.
The developers posted the touching tribute on Twitter, where it's been met with praise from music lovers and gamers alike.
A tribute in our current Sea of Thieves style to a man whose talent and fun-loving spirit has had a huge influence on many members of the Rare family past and present, and will undoubtedly continue to do so. #RIPEddie pic.twitter.com/vHWEVE3OiZ

— Rare Ltd. (@RareLtd) October 8, 2020
Rare says the tribute is a testament to the "talent and fun-loving spirit," of the iconic guitarist. Apparently, Van Halen has had a "huge influence" on the staff at the studio for generations.
The cover is a sort-of sea shanty version of the popular track which has been put together using instruments that can be played in-game. Come for the amazing vocals, stay for the concertina interpretation of Eddie's remarkable solo.
Sea of Thieves has attracted over 10,000,000 players since it launched back in 2018. It came to Steam earlier this year.