Sea of Thieves - how to do Gold Hoarder voyages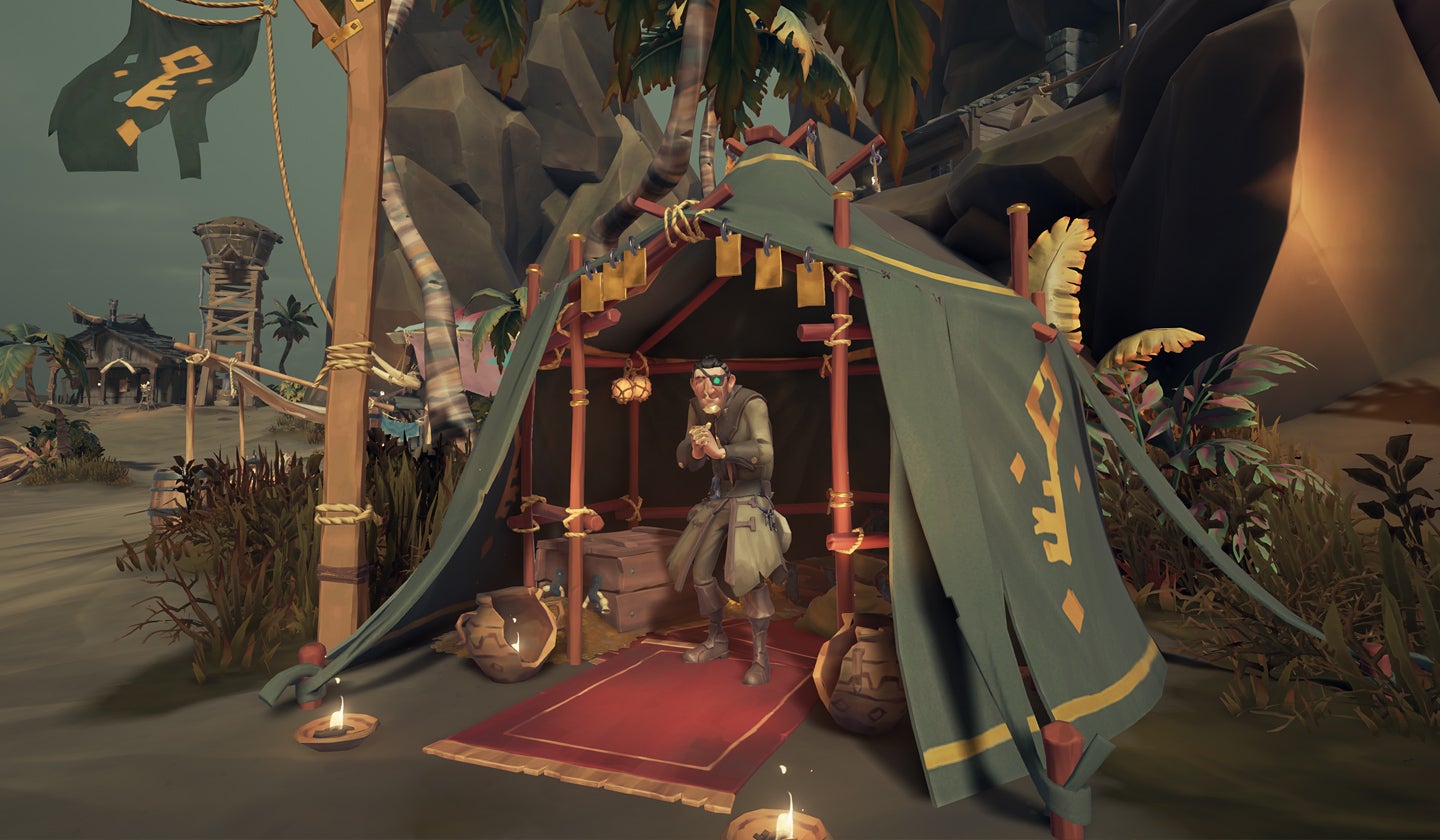 If you've been struggling to start a quest (or voyage, as they're called in-game) for the Gold Hoarders in Sea of Thieves, we're here to help.
Sea of Thieves isn't one of those games that talks you through all of its quirks, so it pays to go into it with the knowledge of a salty sea dog. You want to be seasoned, hence the salt. That joke works because the sea has salt in it. Anyone?
Anyway, here's what the Gold Hoarders are, where to find them, what the voyages are all about, and everything else you need to know about this money-grubbing Sea of Thieves guild.
Sea of Thieves - how to do Gold Hoarder quests
If you haven't guessed it from the name, the Gold Hoarders love to squirrel away cash. The voyages they offer are all about travelling to some distant island and digging up buried treasure.
You are usually presented with a map. You then have to pull it from your inventory with the right buffer, look at the shape of the island the treasure is buried on, then head below deck on your ship to figure out the location of the island itself.
From there, it's a case of navigating your way to the island, looking at the topography, and figuring out where the treasure is by using the map in your inventory. Fight off any skeletons that try to attack you, and dig around the location to find the buried chest. You will know if you get the right one because you will get a notification.
Once the chest is aboard your ship, stowed away in a safe place, you simply need to sail to the nearest outpost to hand it in at a Gold Hoarder tent. Look out for rival players hanging around outposts because you will be vulnerable when running across the island with your chest in hand - especially if it's cursed.
For more tips on how to get started in Sea of Thieves, click that link.