Sea of Thieves new gameplay trailer shows off Pirates of the Caribbean tie-in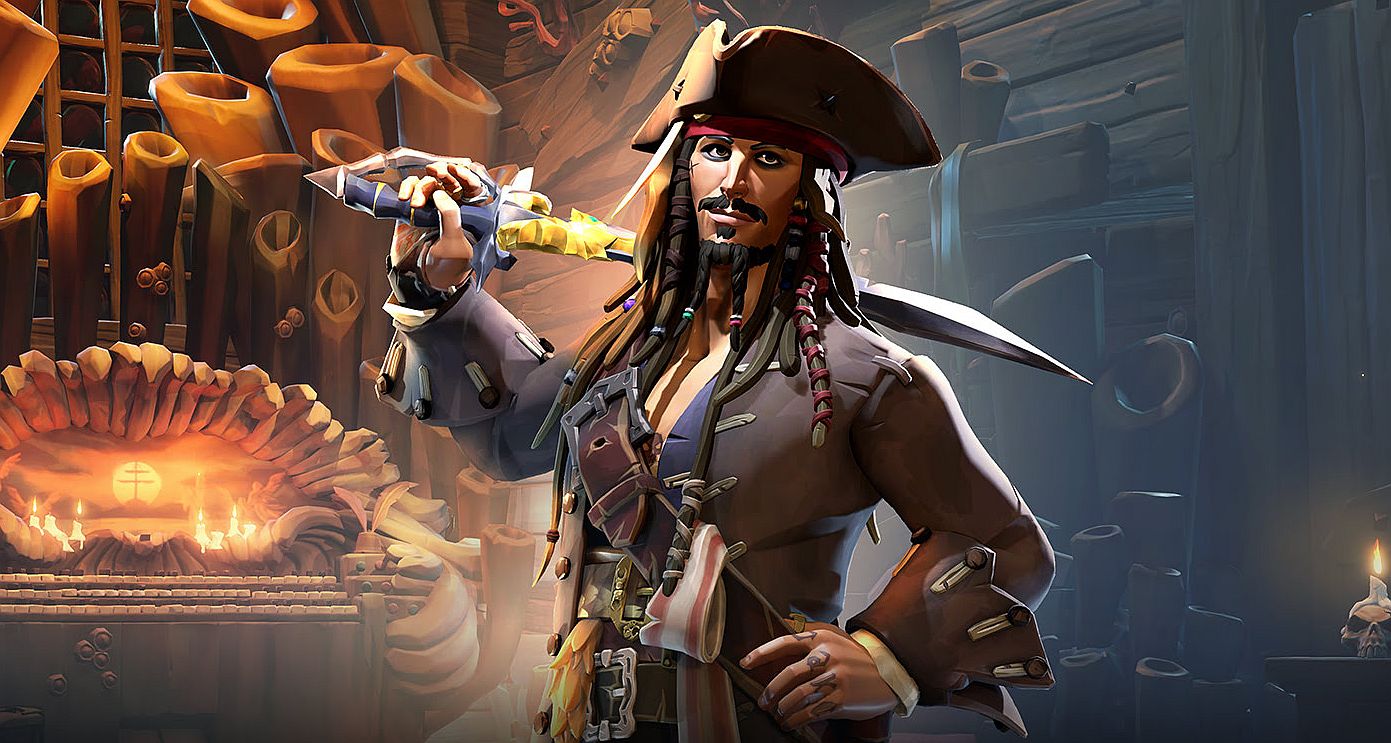 Here's another look at the Pirate's Life update for Sea of Thieves which features Pirates of the Caribbean's Jack Sparrow.
You can watch the new Sea of Thieves gameplay trailer below.
Free to all players as part of the Season Three update arriving later this month, A Pirate's Life takes place over five Tall Tales charting a new threat in the game.
"We've worked closely with the Walt Disney Games team throughout this whole process, crafting an original story which brings out the best elements of both Sea of Thieves and their beloved Pirates of the Caribbean franchise," said executive producer Joe Neate.
"To see iconic characters like Jack Sparrow and his crew represented in Sea of Thieves' unique art style, interacting with our own pirate universe – it's been such an amazing experience to bring this whole thing to life and we can't wait for you to dive in."
In it, after rescuing Captain Jack Sparrow you'll set sail alongside him where you will come into contact with new enemies and visit new locations which will be familiar to you if you watched Disney's Pirates of the Caribbean films.
The new enemies you will encounter include Jack's nemesis Davy Jones, Sirens, Phantoms, and Ocean Crawlers.
A Pirate's Life will launch on June 22.