Sea of Thieves already has hackers
Despite not being an ultra-competitive game, cheaters have nonetheless started appearing in Sea of Thieves.
Sea of Thieves does not exactly strike me as a game where cheaters would be willing to spend time and money in order to gain an unfair advantage over others.
Yes, PvP makes a significant part of the experience, but losing a fight is not as big of a deal as it is in other persistent games. Yet somehow, hackers found ways to break the game and ruin others' fun - likely because they could.
As reported by Windows Central, Sea of Thieves cheating programs already exist. The program shown in the screenshots looks similar to what you might see being used by a PUBG or even classic Call of Duty hackers on PC.
The hack offers auto-aim that locks onto players' heads (naturally), see through walls and other typical hacker advantages. The cheats also reveal chests from a distance and through walls, just in case these other advantages weren't Sea of Thieves-specific enough.
This is interesting because Microsoft loves to tout UWP as a hacker-proof, locked platform. At least in theory, it's supposed to be more secure than Win32 applications.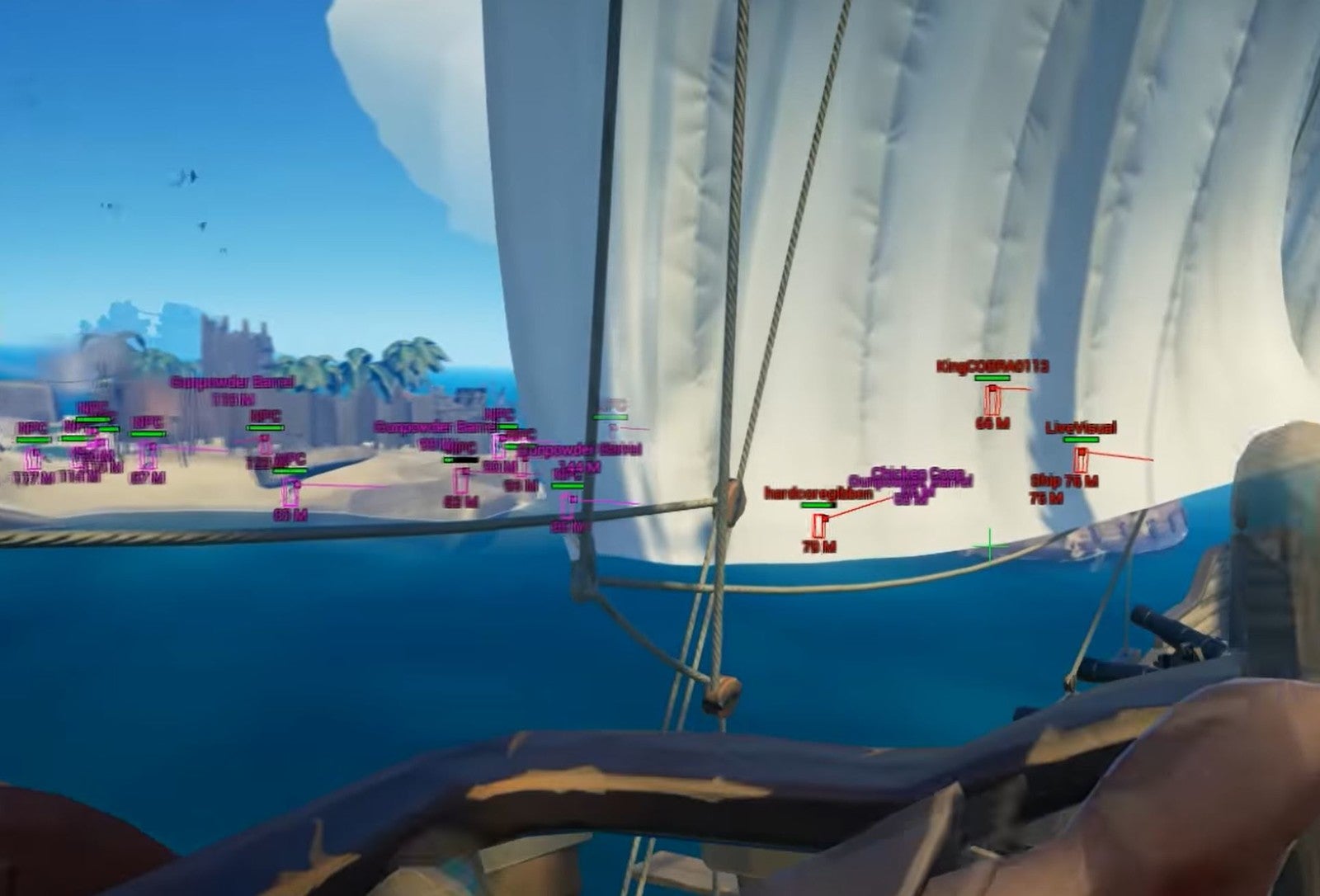 Though we have not seen widespread complaints about hackers in other UWP-enabled games in the past, Sea of Thieves is the biggest game on the platform right now and is sure to invite those sorts of people in.
It's not just Microsoft's fastest-selling first-party game this generation, the game is also available as part of Xbox Game Pass, which makes it easier than ever for hackers to get in - even if it was just through trials.
Since Sea of Thieves offers cross-platform play with Xbox One, this means that hackers could potentially ruin it for Xbox One players. Console players usually don't have to worry about hackers, but this could soon change.
Only time will tell if this becomes a real problem for Xbox players.