Sea of Thieves kraken is real, new screenshots leak
During the recent Sea of Thieves closed beta, dataminers dug up multiple references to a kraken.
The Sea of Thieves files revealed that the sea monster would have eight tentacles, which it will use to attack players and topple ships. Unfortunately, game files didn't show any actual images of the kraken.
At a recent preview event, developer Rare talked a little bit about the kraken, and how it's going to work. The gist of it is that the kraken is a tough monster, capable of messing players' day in big ways.
It's able to throw them off the deck, eat them, thrown them across the map, and it can even cause trouble for the ship like punching holes in the hull and teleporting it to a completely different zone.
Someone on 4Chan (via ResetEra) managed to grab off-screen pictures of the kraken attacking a ship. The image quality is not the best, but this is probably as close as we're going to get to seeing it, unless Rare decides to release official screenshots.
Here they are: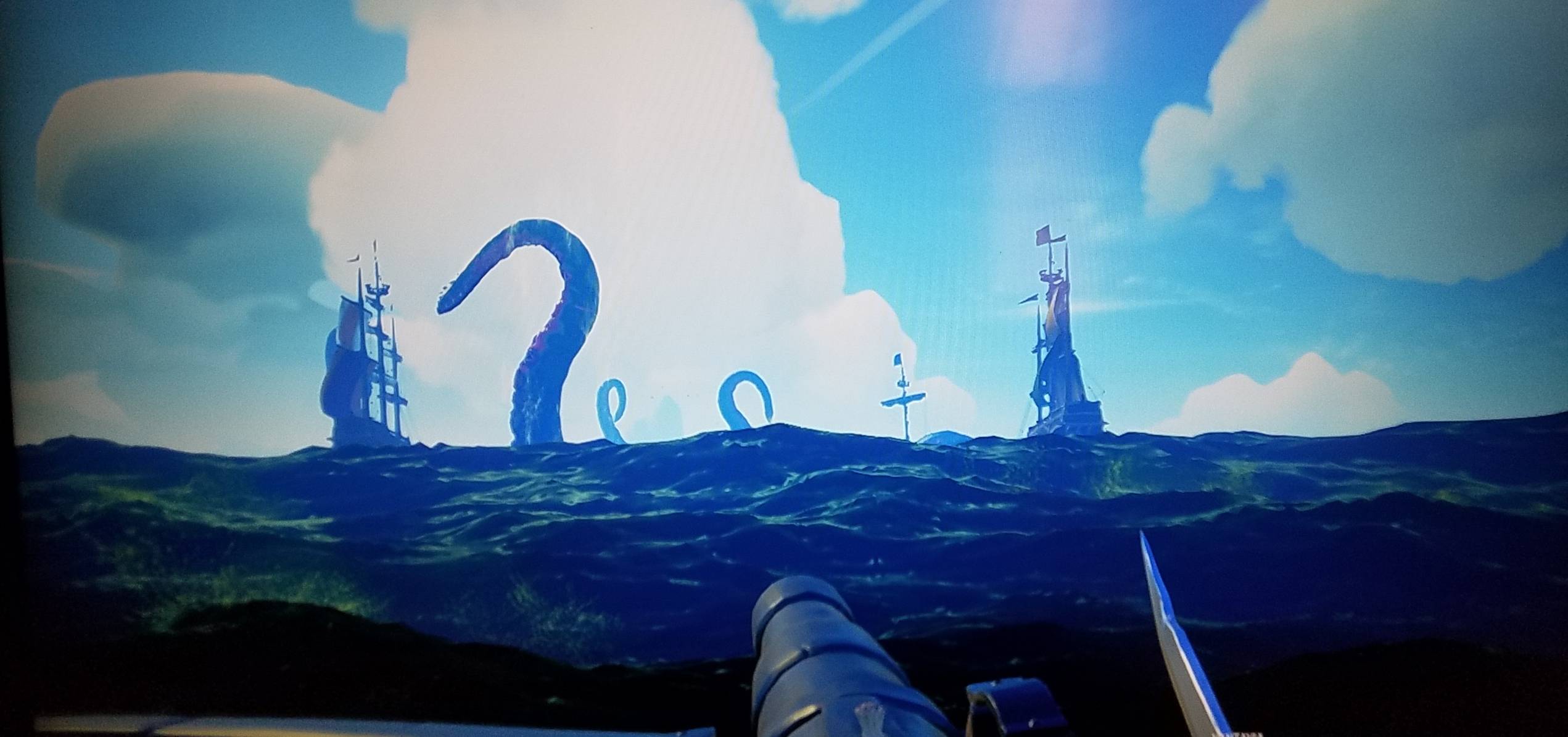 Rare will be hosting a Sea of Thieves scale test this weekend. It's only open to closed beta players and Xbox Insiders, but Rare promised to host another beta before the game releases.
So far, no new content has been confirmed for the next beta, so don't expect kraken screenshots just yet. Rare would likely be leaving this one for players to discover it on their own at launch.