Scalebound cancelled, Platinum and Microsoft part ways - report [Update]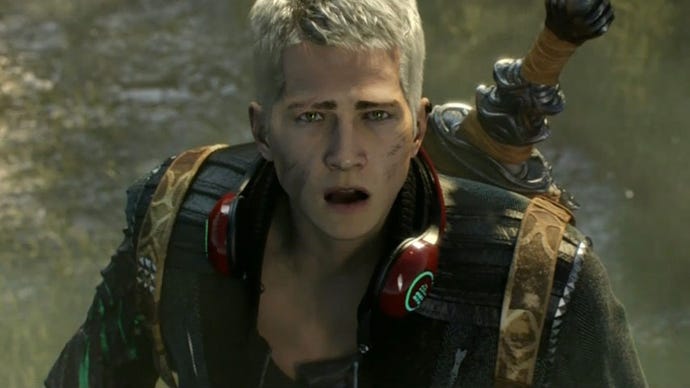 Over four years of development work on Scalebound will sadly not amount to anything.
Update: Following the publication of the pair of reports earlier, a Microsoft spokesperson confirmed the news to IGN and offered the following statement.
"After careful deliberation, Microsoft Studios has come to the decision to end production for Scalebound. We're working hard to deliver an amazing lineup of games to our fans this year, including Halo Wars 2, Crackdown 3, State of Decay 2, Sea of Thieves and other great experiences," reads the statement.
The original story can be found below.
Original story: Scalebound, the Xbox One-exclusive action RPG announced back in 2014, is reportedly cancelled. Sources tell Kotaku that the Platinum Games title has been in development hell for a while, and may never make it out the door.
Separately, Eurogamer has reported that the studio actually stopped working on the game towards the end of last year, and that both Microsoft and Platinum have since parted ways.
According to the site, a number of senior developers were "forced to take a month away from the pressure of the project's heavy workload." This put the game behind schedule, and coupled with other issues affecting its engine tech, ultimately led to Microsoft's decision to cancel the title.
A lot was riding on Scalebound being a key game for the Xbox One. Hideki Kamiya, well-respected director of Bayonetta and Devil May Cry, repeatedly called it a passion project, the result of multiple cancelled prototypes.
Unfortunately, the footage shown at yearly events, the most recent of which at E3 last year, was usually met with a tepid response from fans, generating more negative buzz than positive. The game was repeatedly delayed, too, and was supposed to release sometime this year.
Microsoft told Kotaku it'll have more to share on Scalebound "soon".