Splinter Cell's Sam Fisher comes to Ghost Recon Breakpoint today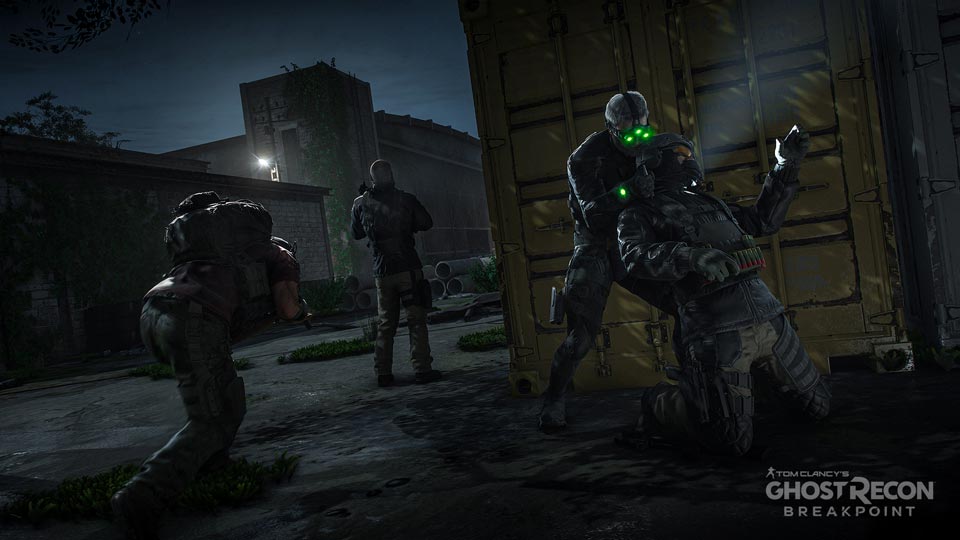 Splinter Cell's Sam Fisher has come to Ghost Recon Breakpoint in a new episode.
As teased last week, Ghost Recon Breakpoint Episode 2: Deep State is now available and it features Sam Fisher of Splinter Cell fame.
The episode features a new eight-mission adventure, Operation Checkmate, and two new Ghost classes.
In the Operation Checkmate campaign, you will team up with Sam Fisher to track down the "sinister" Strategist.
The Strategist is apparently trying to control drones with his mind, and he has also taken your squadmate, Midas, hostage.
While the first mission is open to all, the remainder of the campaign is exclusive to Year 1 Pass owners, Uplay+ subscribers, and players who purchase it separately.
If you don't own the campaign, you can play it with a person who does, but you won't be able to earn the Splinter Cell-themed rewards.
Ubisoft also announced Year 1 Pass owners and Uplay+ subscribers will get one-week early access to the two new classes: Engineer and Echelon.
The Engineer's special ability lets you summon a Defense Drone, and send out hovering supply drones to help out teammates. The Echelon class can detect enemies through walls with the Sonar Vision ability. The character also hides in shadows rather well, and can temporarily disable drones with a shock pistol
The update also features the Ghost Experience, which is a set of options that can change how you can play the game. This includes the option to turn off gear score which makes your armor purely cosmetic.
It also replaces your weapon inventory with just three weapon slots. This means that any weapon you pick up in the field will replace one that you're holding. Your existing inventory will be saved in case you want to revert back.
Ghost Experience also lets you adjust the likelihood of being injured, enemy AI difficulty, and other factors.