Saints Row 2: Ultor Exposed DLC released on XBL and PSN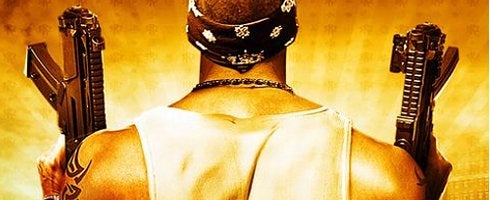 Ultor Exposed, the first download pack for Saints Row 2, is available today on both on PS3 and Xbox 360.
The content includes:
3 Co-op enabled missions, featuring Tera Patrick
6 Vehicles including the helicopter gunship and Ultor bomber. Complete with working weapons
New clothing and customization options. Including the astronaut suit, EDF uniform and an authentic alien outfit
2 Strongarm multiplayer maps (Trailer Park & Downtown)
2 Gangster Brawl multiplayer maps (Stilwater Prison & Warehouse)
1 New co-op diversion
5 New Achievements worth 125 Gamerpoints (Xbox 360 version only)
Ultor Exposed is the first of three planned DLC packs for Saints Row 2. You'll can pick it up on Xbox Live for 800 MS Points (£6.90) or on PSN for £7.99.
There's also a Saints Row 2 NXE theme coming to Xbox 360. You can see the first screenshots of the theme over on the official community site.