Rust's Garry tells fans to chillax over Riftlight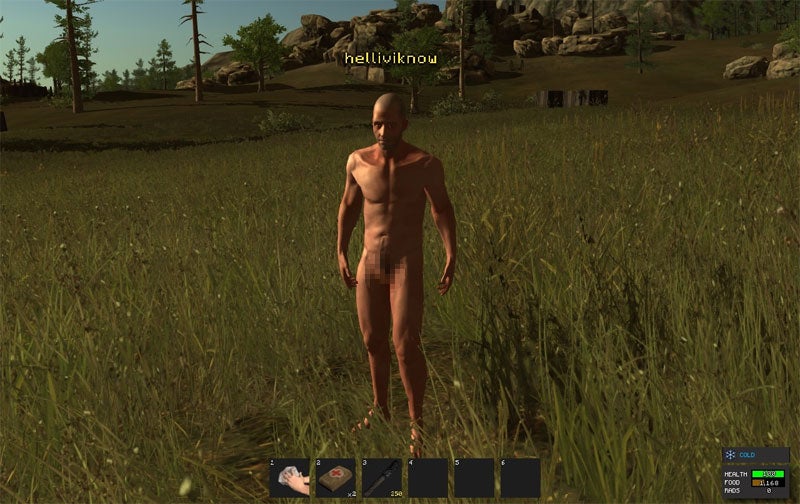 Garry Newman, Garry's mod author and Face Punch Studios head, has told the internet to stop having a little explosion over the fact the studio's working on other games.
Face Punch said last week that survival game Rust, currently in early access on Steam, was being reworked to pull in new code, before announcing it was developing a new title, twin-stick space shooter Riftlight. Many fans became angry at this point, saying the studio should just stick to finishing the one game.
Garry's been quick to dampen the situation:
"Our strategy at the moment is to hire talented people to make the games they want to play. We're not asking you to fund this. We're not starting a kickstarter and begging you for money – we're funding it.
"We are spending money Rust and Garry's Mod make to do this. Arguing that we should be re-investing that money back into only those games is like telling apple they can't spend the money they made from iPhone and Macs to fund the development of the iPad. Keep in mind that we spent money Garry's Mod made to develop Rust – and that turned out pretty good, right? Or should Helk and Pat have been working on Garry's Mod all that time?
I think a good company develops continually, and the more things we're working on the better. I think this strategy is working out for us so far."
Garry's also published this handy graphic, which shows how Rust has been funded and why people shouldn't have little heart attacks just yet.
"I guess this is one of the issues we're going to face with open development," Newman added.
"I am guessing that a lot of game developers bigger and smaller than us have multiple prototypes in the works, but they aren't showing them to you. The only thing that makes our situation remarkable is that we're willing to talk about our process and show our experiments."
Riftlight's at prototype stage and has no date.