Russell Grant brings Astrology to DS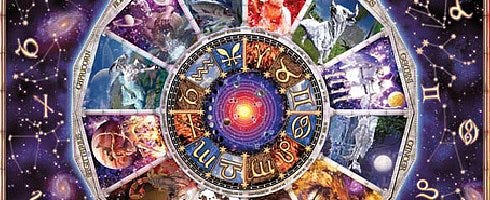 Never saw this coming.
Deep Silver has released details of Russell Grant's Astrology, the "infotainment" game for DS.
Players will be able to check horoscopes, enrol in the AstroAcademy, and play numerous puzzle games.
It's out this spring.
Deep Silver, the games label of Koch Media, a leading producer and distributor of digital entertainment products, today released further details of Russell Grant's Astrology, the upcoming infotainment game for Nintendo's handheld console.
Russell Grant's Astrology is a complete guide to the world of astrological guidance, providing daily and in-depth readings alongside the opportunity to learn the secrets of interpreting the movement of the celestial bodies and understand how they influence your life.
For daily horoscopes users can consult the AstroDay channel for life guidance and astrological wellness tips. It's also here that users can obtain an analysis of their physiological, emotional and intellectual cycle or 'biorhythm', and gain insight into what affect the phases of moon can have on them.
For those wanting a specific or more comprehensive reading just switch to the My Horoscope channel to access birth horoscopes and readings for specific areas of your life. The Love Horoscope outlines just what the stars hold in store in all matters of romance, the Combination Horoscope will help you find your perfect partner and the Professional Horoscope provides valuable business and career advice.
Those looking to fully understand the mysteries of astrology can enter the AstroAcademy to gain a thorough education through a series of interactive challenges, quizzes and mini-games. Split into Apprentice, Graduate and Master chapters, the goal is to prepare the user to pass the Final Exam and enable them to read the movement of sun, stars and planets for themselves.
And finally Russell Grant's Astrology is rounded out by the Entertainment Section, which contains appealing games such as the puzzle "Splintered Star", the picture game "Astropairs" and "Zodidoku", a variant of Sudoku with numbers on a zodiac circle.
Sleek in look, easy to use and specifically designed for the Nintendo DS, Russell Grant's Astrology is the must have life guide for those looking for love, success and happiness in 2009.
Russell Grant's Astrology is developed by Sproing and published by Deep Silver.