Rumour - $6 million E3 Acti party to feature Gaga, strippers, Jane's Addiction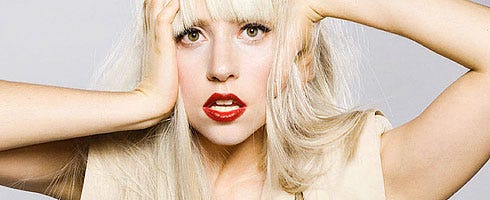 Seriously. Like, seriously.
If the current round of LA chatter turns out to be true, tomorrow's Activision "preview" event at the Staples Center is going to be both unmissable and ridiculous.
VG247 has been told that the party, which has cost $6 million, will "definitely" feature both Usher and Jane's Addiction, as well as a mystery headline act - both Lady Gaga and Beyonce have been mentioned in the past 24 hours.
So has Eminem.
Not all. The event is actually taking place in the Staples Center. Not in an outside part of it. It's in the actual auditorium. Why? Well, it'd be tough to have the LA Philharmonic Orchestra squashed into one of the outdoor bars. And how could you lower down a skate ramp while Tony Hawk is skating on it into anything but the home of the LA Lakers?
Think that's mental? Apparently Activision has recruited the world's "best strippers" for the party, and will have the ladies doing their thing at every corner of the crowd.
If you're now thinking it might be a good time to try for a ticket, tough lines. The event is strictly invite-only, and all requests are non-transferable.
Are we going? Of course we are. It starts at 9.00pm PST tomorrow night.