Rumor: Lord of the Rings Online headed to Xbox 360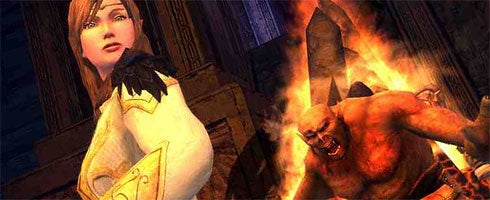 According to a reliable source of D'toid's, Lord of the Rings Online may be heading to Xbox 360.
Supposedly, Turbine has wanted to release the game on the console, but hit a wall with Microsoft when they would not allow a free-to-play version on it's system.
Word now though is that Microsoft has almost finalized an MMO model for Xbox Live ,and Turbine already has the game tested, assessed, and ready to ship at the word "go".
When contacted for confirmation, Turbine refused to confirm or deny the rumor, but did shoot down the "ready to ship" part as "factually incorrect".
Take it with a grain of salt until we hear otherwise.