Rumor: Clone Wars co-op game coming to PS3 and 360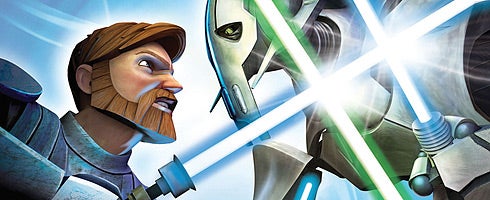 Rumor has it that Krome Studios is working on a new Star Wars title for PS3 and Xbox 360 called The Clone Wars: Republic Heroes.
Said to be a third-person action title, the game features a co-op mode covering both Jedi and Clone missions.
Players will get to choose to between Anakin Skywalker or Jedi Padawan Ahsoka Tano in a Jedi mode, and bounty hunter Cad Bane in the Clone missions.
It is also rumored that the game will focus on melee combat, contains purchasable upgrades, and the ability to control rolling Droideka and other driods.
Destructoid has contacted LucasArts and Krome Studios for confirmation, and has yet to hear back.
More through the link.