Rocket League's December event has ice hockey playlist, Santa hats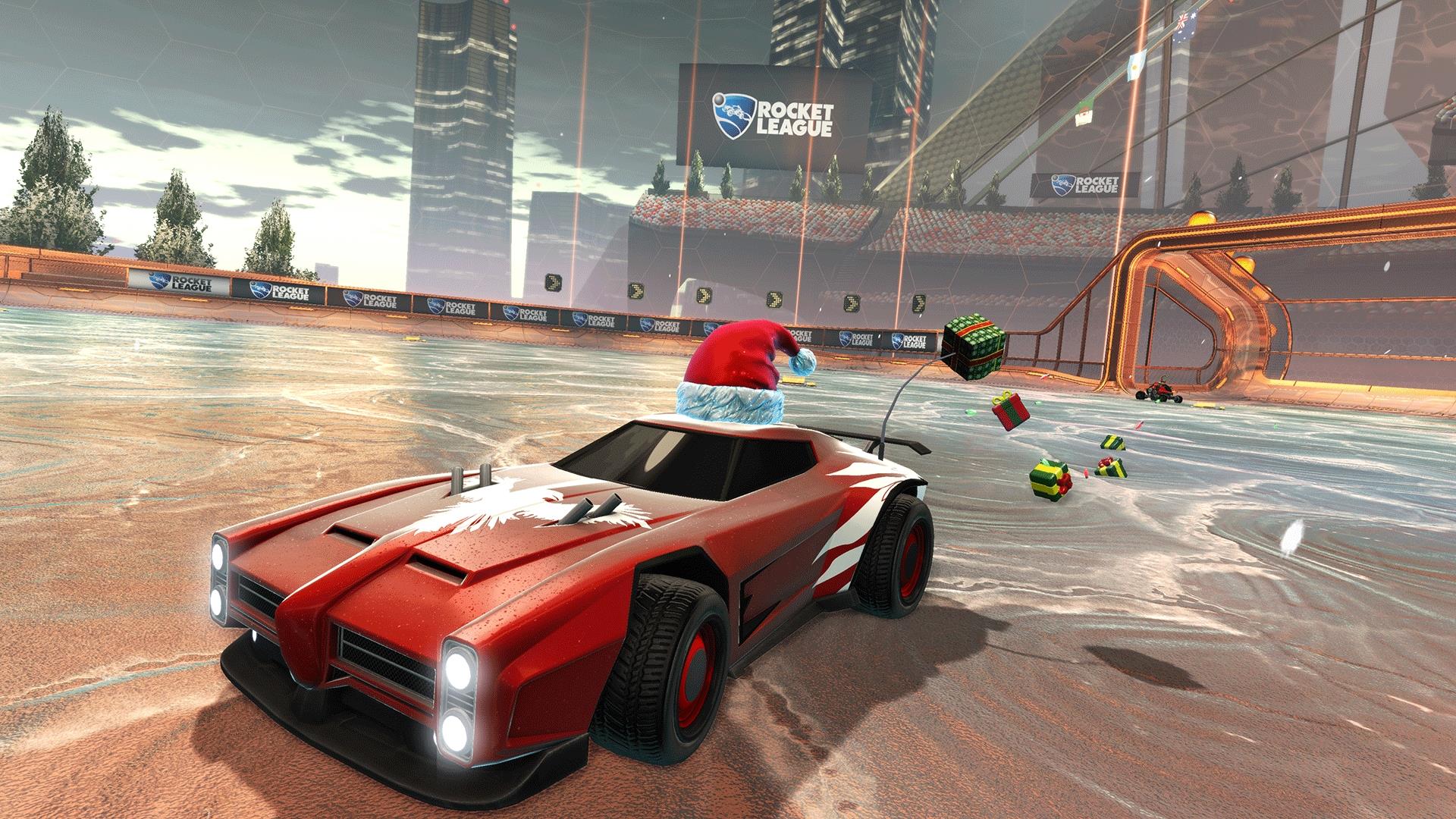 Rocket League's Winter Games event gets a date and some key details.
Psyonix has revealed that on December 14, the game's Winter Games event will start. This is an ice hockey-inspired playlist with select mutators and a puck instead of the regular ball.
The Mutator Mashup playlist will be replaced by another called Snow Day, and that's where you'll be able to try out this mode. During the event, which ends January 4, you have the chance of getting drops from the snow-themed collection. You get these just by playing, but they have a lower chance of dropping than regular items.
Once you have one or all of them, you get to keep them. If you miss out, you get another chance next year.
This DLC, alongside the wasteland-themed Chaos Run will all be free. You can, however, buy one of these cosmetic items.
Xmas Rocket Trail
Blitzen Topper
Christmas Tree Topper
Sad Sapling Topper
Santa Topper
Candy Cane Antenna
Holiday Gift Antenna