Rocket League Season 1 rewards coming with February update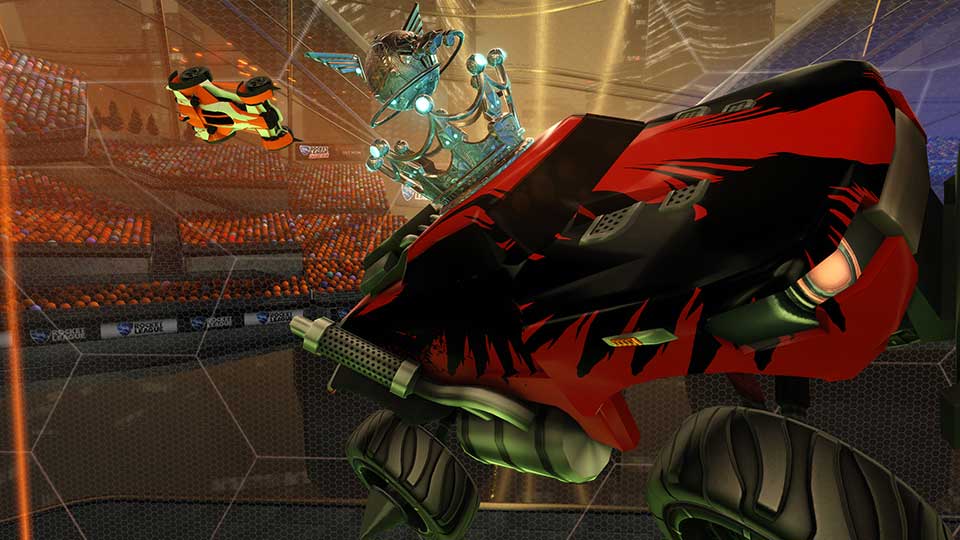 Rocket League's first 2016 update will hand out rewards to competitive participants and introduce tiered item drops.
Rocket League Season 1 will end when the next patch releases in February, Psyonix has announced.
According to a Steam Community post, all Ranked Play participants who reached Bronze Division or higher will receive rewards, which will include limited edition crown toppers in bronze, silver, gold and platinum variants depending on your highest division rank on any ladder when the season concludes.
The patch will also introduce item quality tiers, ranging from common (grey, stock drops) through premium (green, from paid DLC) and limited (orange, from season or limited time events), as well as an entirely new range of items classified as uncommon (blue).
These new items include toppers and antennas, and will only be available upon completion of online-only matches. The chance of getting an uncommon drop will increase the longer you play, and resets every time you score one.
Psyonix will share details of Season 2 on January 22.