Rocket League revenue tops $50 million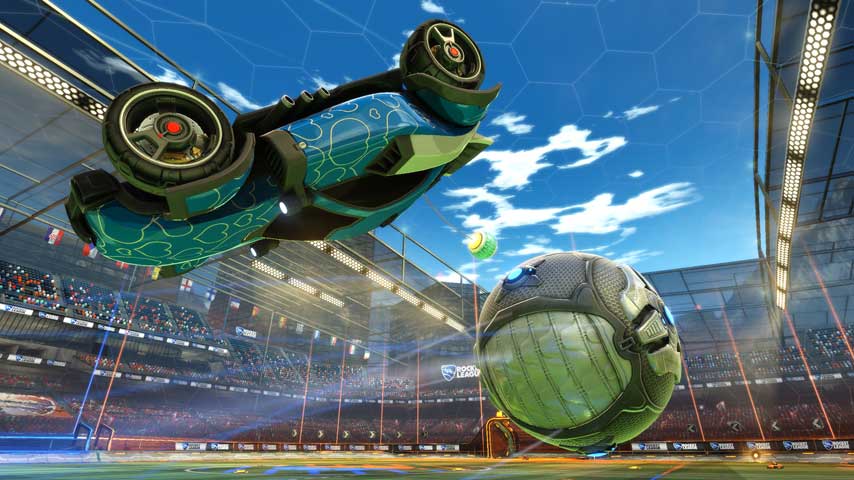 Rocket League must be one the year's biggest indie hits.
Rocket League burst onto the scene during northern summer, a typically quiet time for releases. This, its promotion as a PS Plus Instant Collection title and not least that fact that it's a gosh-darned good time, helped make it a hit.
We've been impressed with the tiny Psyonix team's ongoing support of the title, with lots of free content and patches in addition to premium cosmetic DLC, and it looks like its 8 million players have been pleased, too. In a new report in the Wall Street Journal, we learn the sports-driving hybrid has generated over $50 million in revenue.
You might be tempted to stack that up against Call of Duty's annual $1 billion in sales, but where Call of Duty is the product of literally hundreds of staff across developer, publisher and marketing, Rocket League was produced by a handful of developers on a comparative shoestring of under $2 million.
Since Rocket League's immediate precursor Supersonic Acrobatic Rocket-Powered Battle-Cars sank with a trace despite a loyal cult following, the money for Rocket League had to come from elsewhere; the Psyonix team moonlighted on games like Mass Effect 3 and Gears of War to pay the bills.
The full article is a fascinating read - and a fun one, too. Who doesn't like "indie makes good" stories? Congratulations to the Psyonix crew! I bet you're going to enjoy showing that one to your mums.
Rocket League is on the way to Xbox One, by the way, if you haven't yet grabbed it on PC or PS4.