Rocket League celebrates its first birthday this week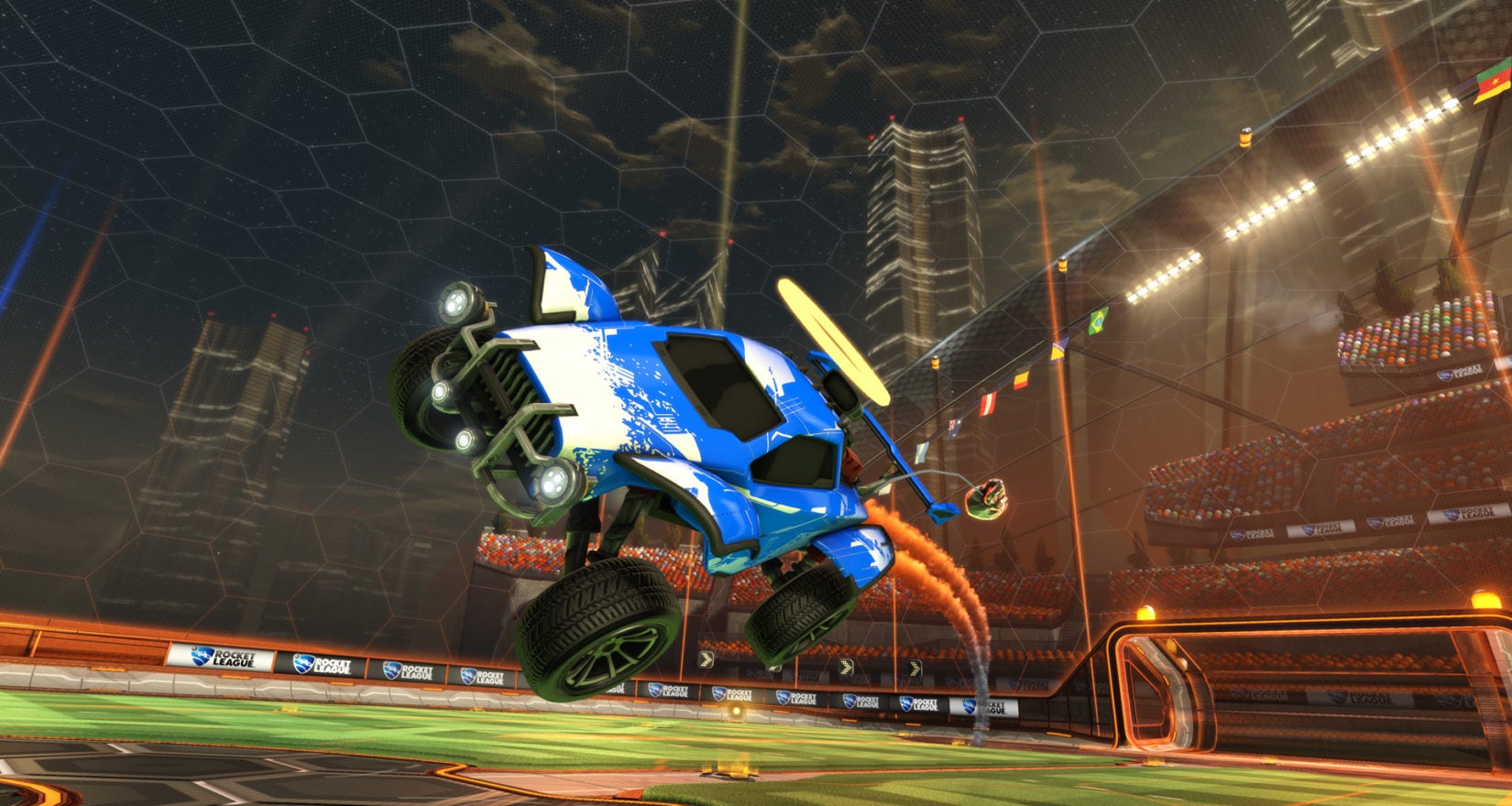 You'd celebrate too if you were an eSports game with 1.1 million daily players.
Rocket League celebrates its first birthday this week
If you told me last year one of the most popular eSports would be one whererocket-powered cars knocked balls into goals I'd have thought you were nuts, yet right now millions of players are proving me wrong in the best possible way. Psyonix made that point clear while celebrating Rocket League's first anniversary, publishing a new infographic on the 545 million matches played worldwide.
"Because of your passion and your support, our relatively-small follow-up to Supersonic Acrobatic Rocket-Powered Battle-Cars has exceeded our wildest dreams and become something enormous," Psynoix wrote. "You have made new friends, crossed platforms into new frontiers, and inspired us in ways you'll never know (and in other ways you'll know very soon). You've made incredible saves, scored amazing goals, and you've changed the conversation in the world of competitive esports forever.
"We debated for quite some time what the best way to show you our gratitude was, until we realized that the answer was to keep doing what you want us to do – to keep supporting the game with new Arenas, new Garage items, new Game Modes, and new DLC; to experiment with more Rocket Labs and to increase our presence in the world of competitive gaming."
Psynoix included several interesting facts in its infographic, such as its 1.1 million average daily players or that its most popular DLC battle car is the Dominus. But what's most fascinating to me is how it's been embraced by eSports spectators, to the point that 2,728 years worth of matches have been viewed on Twitch. With an audience like that, Rocket League is certainly one game that will be played and talked about for years to come.