EA quietly drops Rocket Arena's price to $5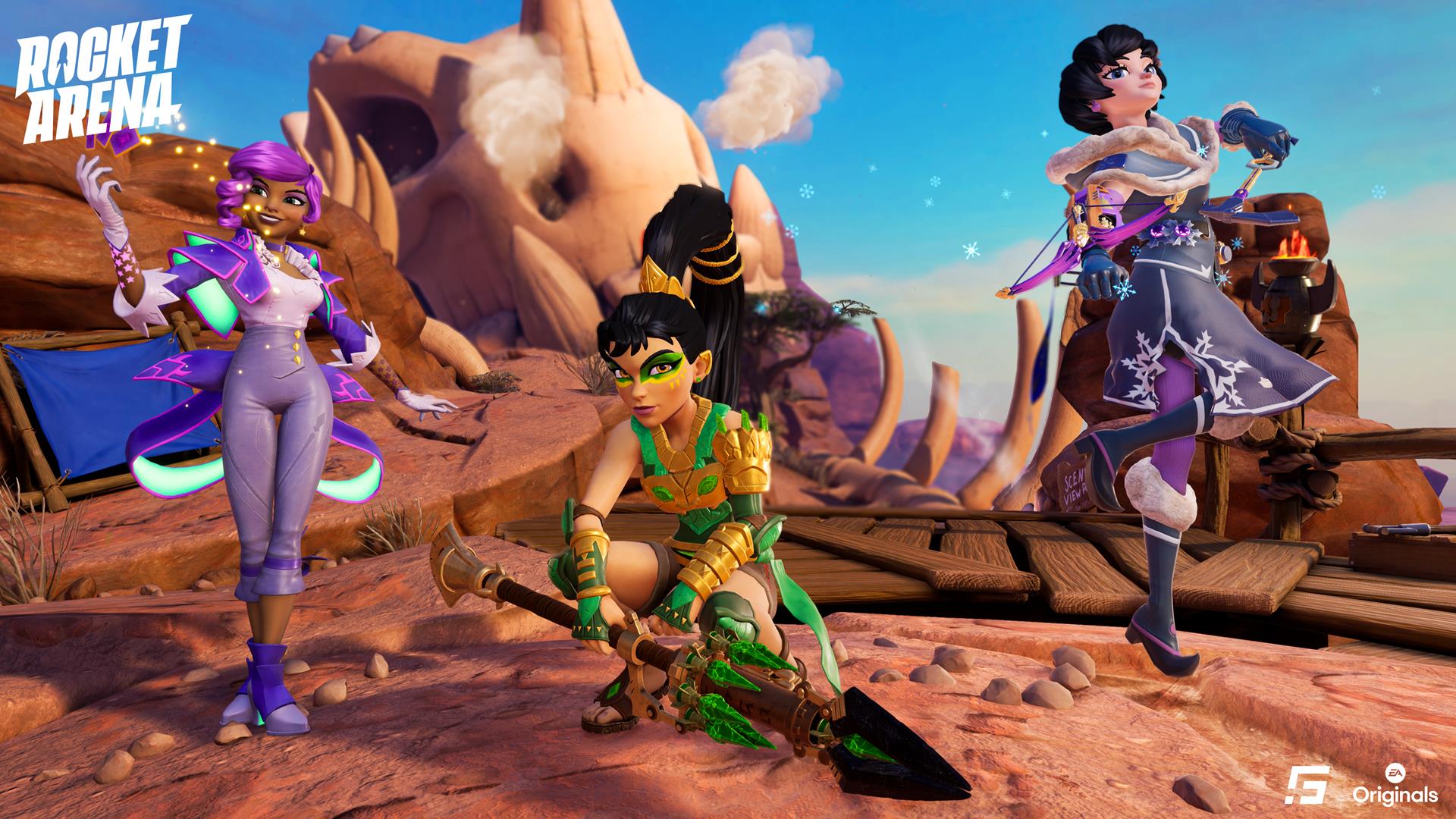 EA recently reduced the cost of Rocket Arena to just $5 on all platforms, and it looks like the price change could be permanent.

EA launched Rocket Arena - a 3v3 hero shooter - on July 14. Season One kicked off two weeks later on July 28, and featured cross-play for PC, PS4, and Xbox One. As the name implies, it's a game where you launch loads of rockets at people in an arena.
However, despite being on the market for less than two months, Rocket Arena was recently put on sale for $5, possibly to instigate growth in its fledgling community. Since then, it has become apparent that the price decrease could represent a revised fixed cost of the game.
At the time of writing, Rocket Arena is currently priced at $5 on the Microsoft Store, the PlayStation Store, and Steam. None of these listings are marked as discounted prices.
Reviews on Steam are currently mixed, indicating that the game's launch has been pretty polarizing. It could be the case that developer First Strike wants to entice players by lowering the price in order to implement new content and steer the game back onto a more positive trajectory.
In terms of the potential for a price reduction to attract new players, it's also worth noting that Rocket Arena is free for Prime Gaming subscribers from September 3.
It's important to mention that Rocket Arena is currently not in a very good place as far as accessibility goes. From poor controller mapping to a sub-optimal notification system for incoming rockets, EA appears to have a long way to go if it wants it to be a success in the long run.
Rocket Arena Season One is currently in progress, and recently saw the addition of a new hero named Flux. You can tune in to the action on PC, PS4, or Xbox One.