Rock Band Network to be fully rolled out by early 2010, says MTV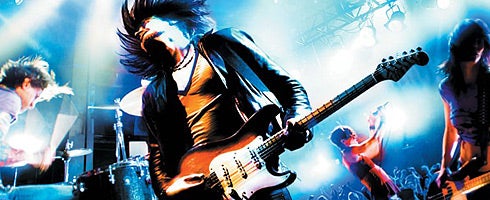 November's nearly over, and all we have is a measly 1,000 songs. Where's our sudden influx of Rock Band Network tunes? Well, as it turns out, MTV's handing us a rain check on that one. A wise man once said that "you can't kill the metal," but - if you're MTV - you can certainly delay it.
"We're working hard to get the Rock Band Network open public beta release of tools up before the end of the year, with our RBN storefront launching in early 2010. Exact dates still TBD," an MTV spokesperson told Kotaku.
"The tools necessary for bands to start authoring and prepare their content for review are already live on Creators.rockband.com/tools/download. The open beta launch will add access to the currently private website where all of the RBN community activity and peer reviewing of tracks will take place. People who join the Rock Band Network (bands, fans or otherwise) will be able to play and preview any song before it hits the store, so they should stay tuned for the official launch."
Well, that's perfect, actually. We need a bit more time to put the finishing touches on the VG247 theme song. And by "finishing touches," we mean "find a place where it's not a violation of copyright law to take 'Flash' by Queen and replace every utterance of 'Flash' with 'VG247.'" We've got a long road ahead of us, but we're hopeful.