Rock Band 4 Xbox One version priced $80, compatible instruments list revealed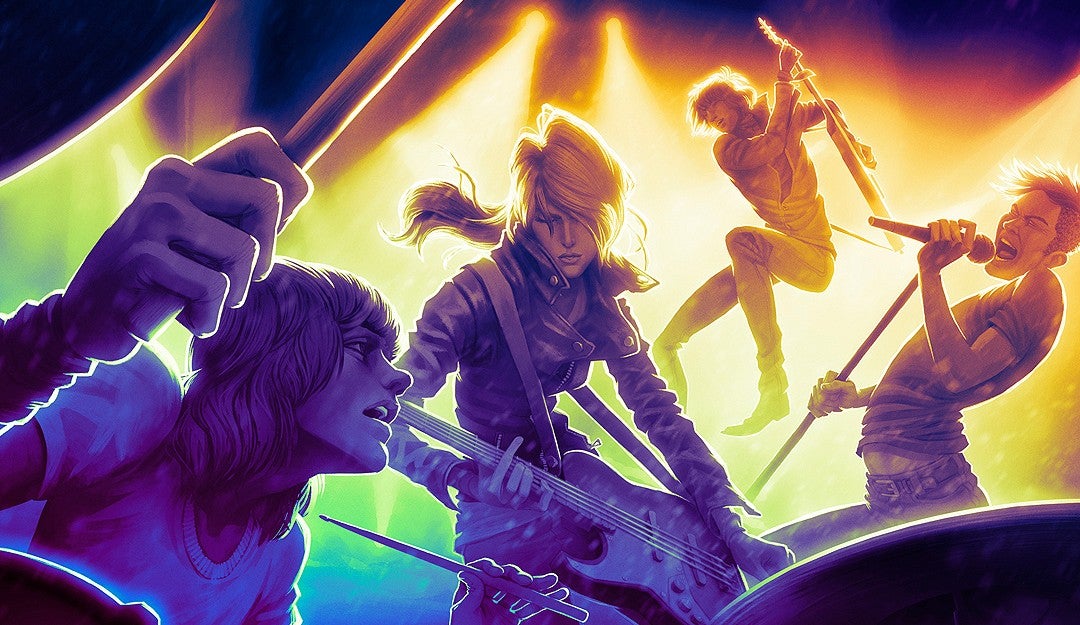 The Xbox One version of Rock Band 4 will be priced higher than $60 because it allows players to keep using their existing kits.
Harmonix has announced Rock Band 4's pricing and controller compatibility list earlier. The Xbox One version will retail for $80/£70. The PlayStation 4 version will keep the regular $60/£50 price tag.
The reason for the disparity is because the Xbox One version comes with an adapter that supports legacy game controllers, meaning existing Xbox 360 guitars and drum sets will be compatible on day one.
This is not an issue on PlayStation 4 though, as existing controllers will work without need of an adapter. All copies of the standalone Xbox One version come with the adapter.
Alongside this announcement, Harmonix revealed an early list of compatible guitars, drums, and microphones.
Find it below.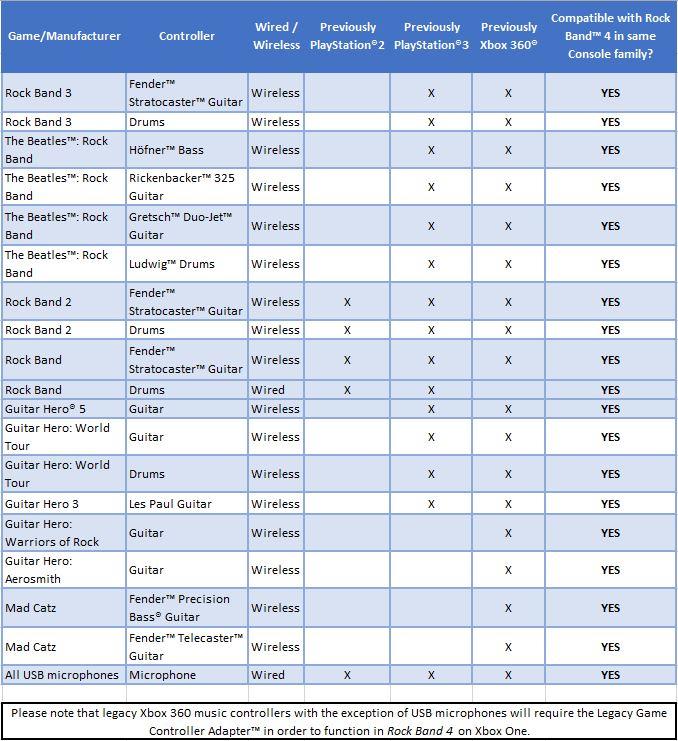 Rock Band 4 is out October 6 on PlayStation 4 and Xbox One.