Rock Band 4 confirmed for Xbox One and PS4: supports old instruments and 2,168 songs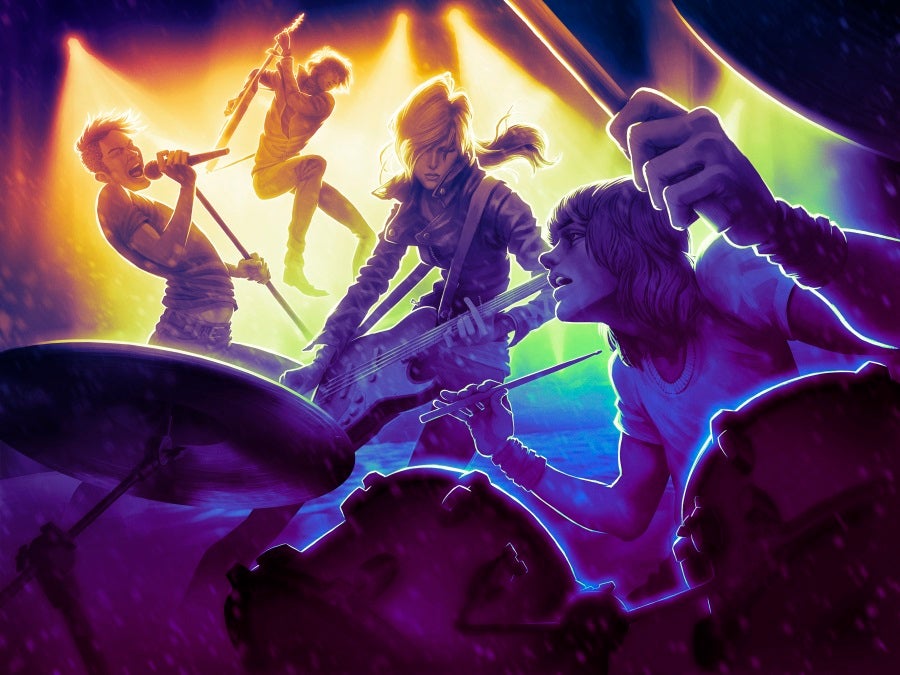 Harmonix has lifted the lid on the long-rumoured Rock Band 4, stating it will support 2,168 previously released tracks and last-gen instruments on PS4 and Xbox One.

The game will be out this year. Harmonix has yet to reveal specific features for the game, but it has been built with a completely new engine.
As well as supporting Xbox 360 and PlayStation 3 instruments on the Xbox One and PS4 consoles, Harmonix has also revealed a new guitar and drum kit for Rock Band 4 for those new to the series. New songs for the game have not yet been discussed.
Harmonix also said is doesn't plan on "releasing new games" in the franchise every year. Instead, it is "updating the game people buy this year for the entire generation," according to Chester.
In the video above the development team discuss its work on the title as an independent studio now that it is no longer part of the MTV Games collective. It's worth a watch if you're a fan.
Check out the new drumkit and guitar below, along with the limited edition Penny Arcade guitar PAX East attendees can pre-order.
Another thing: if you're at PAX, you can pre-order a limited edition Penny Arcade exclusive guitar at our booth. pic.twitter.com/i8syyoCzqZ

— Nick Chester (@nickchester) March 5, 2015
Finally, Harmonix has some other announces in store besides the Rock Band 4 megaton:
That said, we're not done announcing stuff: there's another fun thing we'll share pretty soon that makes me smile.

— Nick Chester (@nickchester) March 5, 2015