Friday Night Bloxxin codes for November 2023
Blox Blox Revolution.
2nd November, 2023: We checked for new FNB codes.
Are you the kind of person that longs for the heyday of rhythm action games, when Dance Dance Revolution ruled the arcades and you could get dance mats for your console? Then you'll want to checkout Friday Night Bloxxin, a rhythm action Roblox game.
Like DDR, Friday Night Bloxxin sees you tapping the direction buttons when prompted in time to music. You can face off against other players or bots in a dance off, and the soundtrack features a wide range of original songs. If you're just getting started, you may want to redeem some Friday Night Bloxxin codes too. These promo codes offer freebies Points which can be used to purchase in-game items or extra animations.
---
---
Working Friday Night Bloxxin codes
dsfgh7sdgfbhn423ynhu: Rewards
GAMEOVER: 1,050 points
INDIECROSS: 800 points
ANNIVERSARY: 500 points
SUBTOANDRENICHOLAS: 500 points
SONIC: 450 points
THXBOOSTERS: 400 points
HOLIDAY: 350 points
MERRYCHRISTMAS: 300 points
OMGCODES: 200 points
MODIFIERS: 150 points
LAWSUIT: 150 points
1M: 100 points
OMG2V2: 100 points
THANKSMARIO: Mario animation
HOGSWEEP: Rewards
Expired Friday Night Bloxxin codes
IFOUNDYOUFAKER
SUBTOCAPTAINJACK
How to redeem Friday Night Bloxxin codes
Here's how to redeem a code in FNB: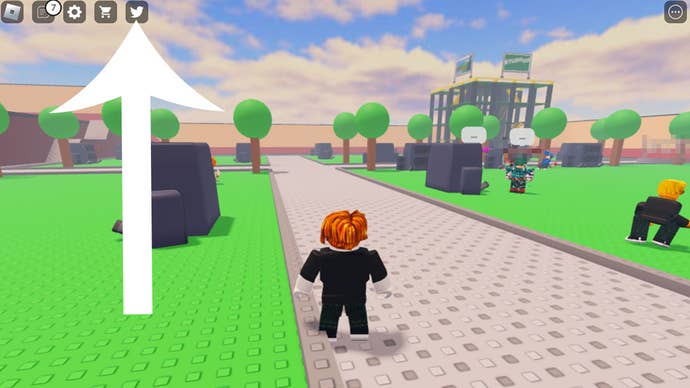 Click the button with the Twitter logo at the top of the screen.
And enter in a code and then press the redeem button.
If the code you entered is valid you'll get a notification popping up on screen letting you know what rewards you've claimed. If you get an error message then that means the code is no longer working. Promo codes for Roblox games are usually time sensitive so if you see a code you like the look of for Friday Night Bloxxin make sure you redeem it quickly.
---
Finished an evening of Friday Night Bloxxin and looking for something else to play? If you want to jump into another rhythm game our Funky Friday codes page will help. If you're in the mood for something else then head to our list of Blox Fruit codes, Shindo Life codes, Anime Adventures codes, Untitled Boxing Game codes and Blade Ball codes to get a head start.