Rift's fifth beta to be twice the size of past tests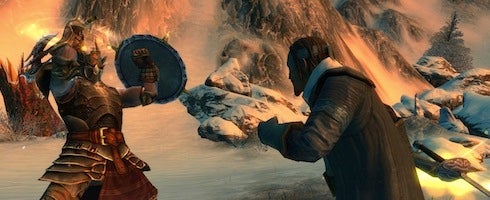 Trion Worlds has announced a fifth beta for MMORPG Rift, and the already-hardened veteran player base is reeling in terror of the coming newbocalypse. This one? Twice. As. Big.
Scott Hartsman posted the news to the game's official forum (log in required), announcing that Trion will up the server count from 18 to 32, which apparently allows for double the player numbers.
Incomprehensible MMORPG maths aside, new features of this beta include public grouping toi help cope with suddenly discovered events, Rogue tweaking, a change in currency organisation and an overhaul to invasion mechanics.
Thanks, Massively.