AMD shows off ray tracing in Resident Evil Village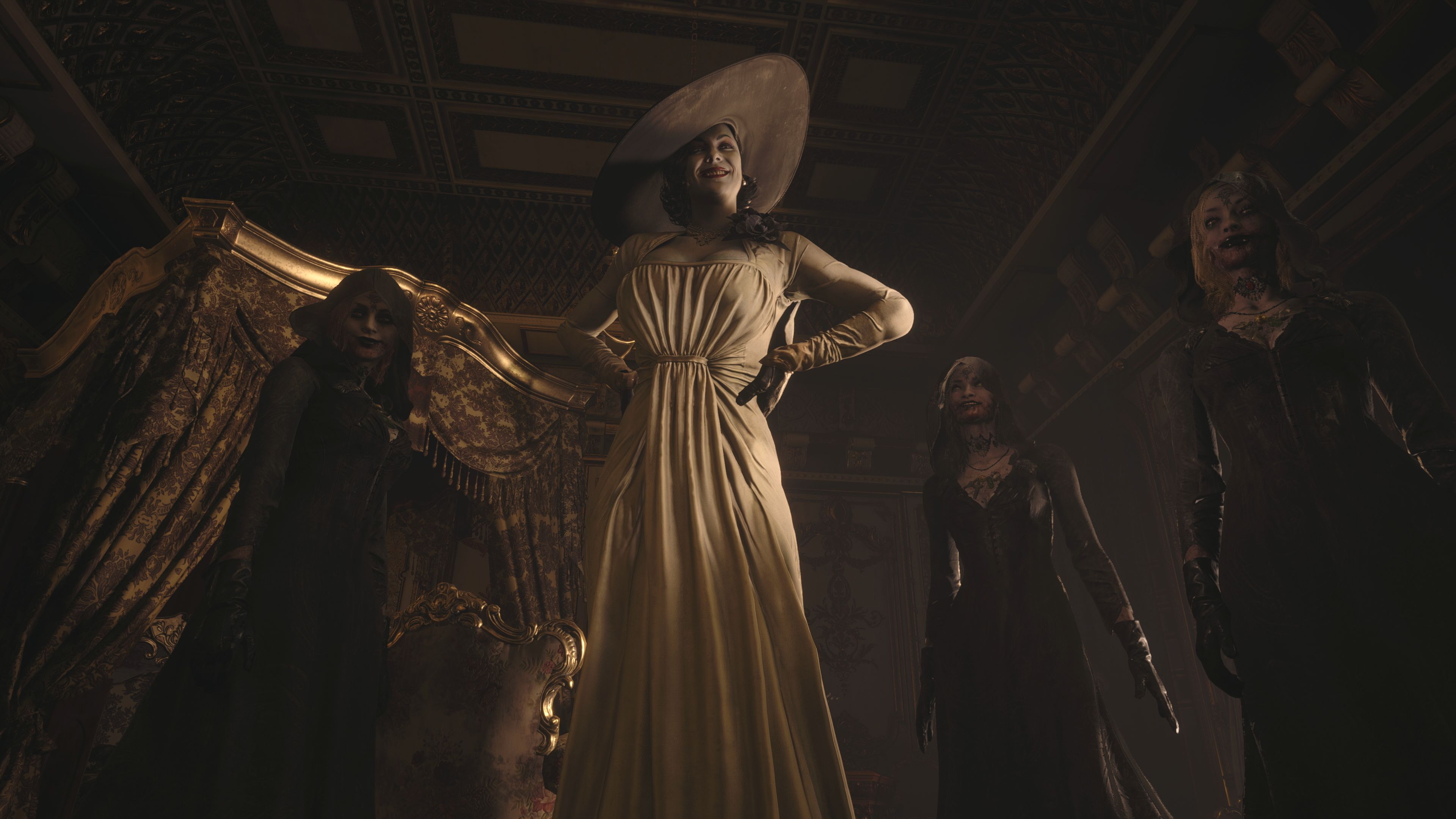 Capcom has shown off a little bit more of Resident Evil Village's ray tracing capabilities via a partnership with AMD Radeon as the company debuts the RX 6700 XT.
Horror fans, take note – Capcom is offering us our first look at what ray tracing will do for the genre in a new demo at AMD's Radeon RX 6700 XT showcase.
In the tweet embedded below, you can see what ray tracing does to the environments of the game and how real-time lighting and reflections work to make the already gorgeous setting look even more impressive – note specifically the chandelier and how the light from it diffuses softly, and clock the reflections glinting on the wood. It's all very impressive.
At the time of writing, ray tracing is only confirmed via AMD cards on PC (which makes sense, given the nature of the announcement).
We've partnered with Capcom to utilize raytracing and AMD FidelityFX to enhance the atmosphere and next-generation visuals in Resident Evil Village. We can't wait to play #REVillage on May 7th. pic.twitter.com/VgSZiPlJvz

— Radeon RX (@Radeon) March 3, 2021
There is some bad news, though: if you're thinking of picking up an RX 6700 XT graphics card around launch, you may want to watch out – playing Resident Evil Village with ray tracing on needs an RX 6800 XT, according to AMD.
There are precious few details on what kind of PC specs you'll need to run Resident Evil Village if you're not using AMD tech, but if you are, at least the company has you sorted with its own spec list. It stands to reason that the game will support ray tracing on Nvidia tech, but nothing has been confirmed yet.
If you want to play the game without ray tracing, AMD currently recommends an RX 5700 XT graphics card, and the Ryzen 5 1600 CPU (the same CPU recommended with ray tracing enabled, too).
Resident Evil Village apparently takes a "lot of inspiration from Resident Evil 4" and is out May 7 on PC, PS4, PS5, Xbox One, and Xbox Series X/S.