Resident Evil 7 gameplay videos show Ethan being harassed by the crazy Baker family, and something worse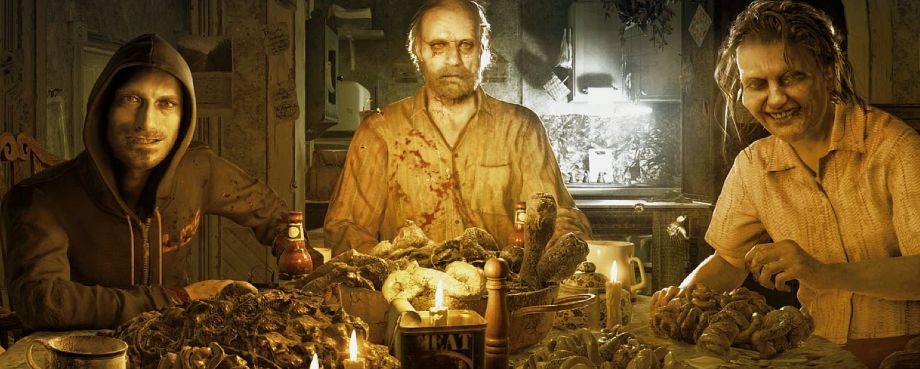 Want to watch some Resident Evil 7 videos? Of course you do.
Capcom has released three new gameplay videos of the game providing a look at the creepy mansion the player will be meandering around.
The first video shows protagonist Ethan Winters coming across shovel wielding maniac Jack Baker, which you have seen in previously released videos.
In the second video, we get another look at Aunt Rhody sitting in her wheelchair in a hall corner, before Ethan makes his way to the basement - which is never a good idea. Has he ever seen a horror film or watched one of those ghost shows on TV? Bad things hide out in basements more so than attics. Plus, there's the Molded enemy waiting on him.
Finally, in the third video, it becomes clearer than before that the Baker family home is in serious need of a wrecking ball. And should that ever come to pass, that crazy-ass Marguerite needs to be locked inside. No way out. Die, please.
During PSX 2016 over the weekend, Capcom announced it had released the final update to the Beginning Hour demo, dubbed Midnight. It features new paths to be opened up along with new content such as a handgun, a new enemy, and additional endings.
The demo will be released for PC on December 19.
Alex was also able to try the game out again, and was super pleased he was finally able to shoot stuff.
Resident Evil 7 will be released for PC, PlayStation 4 and Xbox One on January 24.