Resident Evil 7 discounted down to £17 in the UK
Here's a bit of a weird one - Resident Evil 7 just saw its biggest discount since launch. At Asda.
Resident Evil 7 initially saw a release way back in January this year and, for what it's worth, almost instantly solidified its place in my own personal Game of the Year considerations. It's still there, too. In the months since, it's seen its share of discounts and offers, the cheapest of which (up until now) brought the game down to around £25 on consoles. That is, until today.
For one reason or another, Asda of all places, is slashing the price of the Xbox One and PS4 copies of Resident Evil 7 all the way down to £17. That works both in-store and online, by the way, though you'll have to figure out delivery for yourself or go for a Click and Collect order, which works just the same.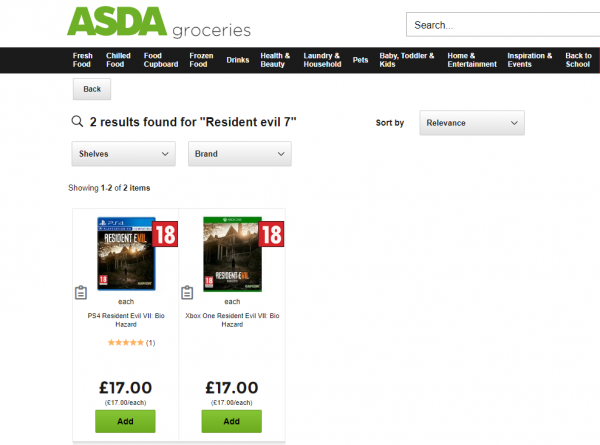 This is the absolute cheapest price the game has been available for on consoles in the UK so far, while you'd be well advised to keep an eye on Amazon UK to see if the site price-matches Asda, it's hard not to recommend you all grab a copy if you haven't already played this one.
Resident Evil 7 on Xbox One and PS4 for £17 from Asda
The game is bloody good, as our review attests. A full-price Gold Edition of the game was just announced for December, but if you're not bothered about the short DLC packs (only two of which are canon anyway), this is an absolute steal for the main game.