Resident Evil 5: Gold Edition artwork revealed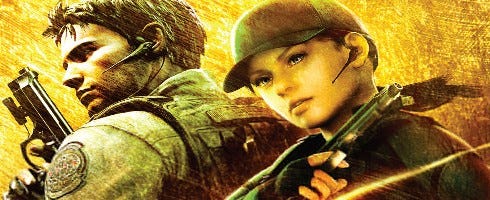 Capcom's revealed the US artwork for the Gold Edition of Resident Evil 5.
Find it below, thanks to Capcom Unity.
The horror re-release got a new video this morning.
Capcom also reiterated, via a PR sent this afternoon, the release dates of the two DLC episodes, Lost in Nightmares and Desperate Escape.
Lost in Nightmares - Xbox Live Marketplace: February 17, PlayStation Store: February 18
Desperate Escape - Xbox Live Marketplace: March 3, PlayStation Store: March 4
The Gold Edition itself releases in the US on March 9 for PS3, with everything on one single Blu-ray, and on 360, with the game and codes included to download the DLC.
Find out everything else you need to know about the Gold Edition here.