Resident Evil 3 Remake safe and locker codes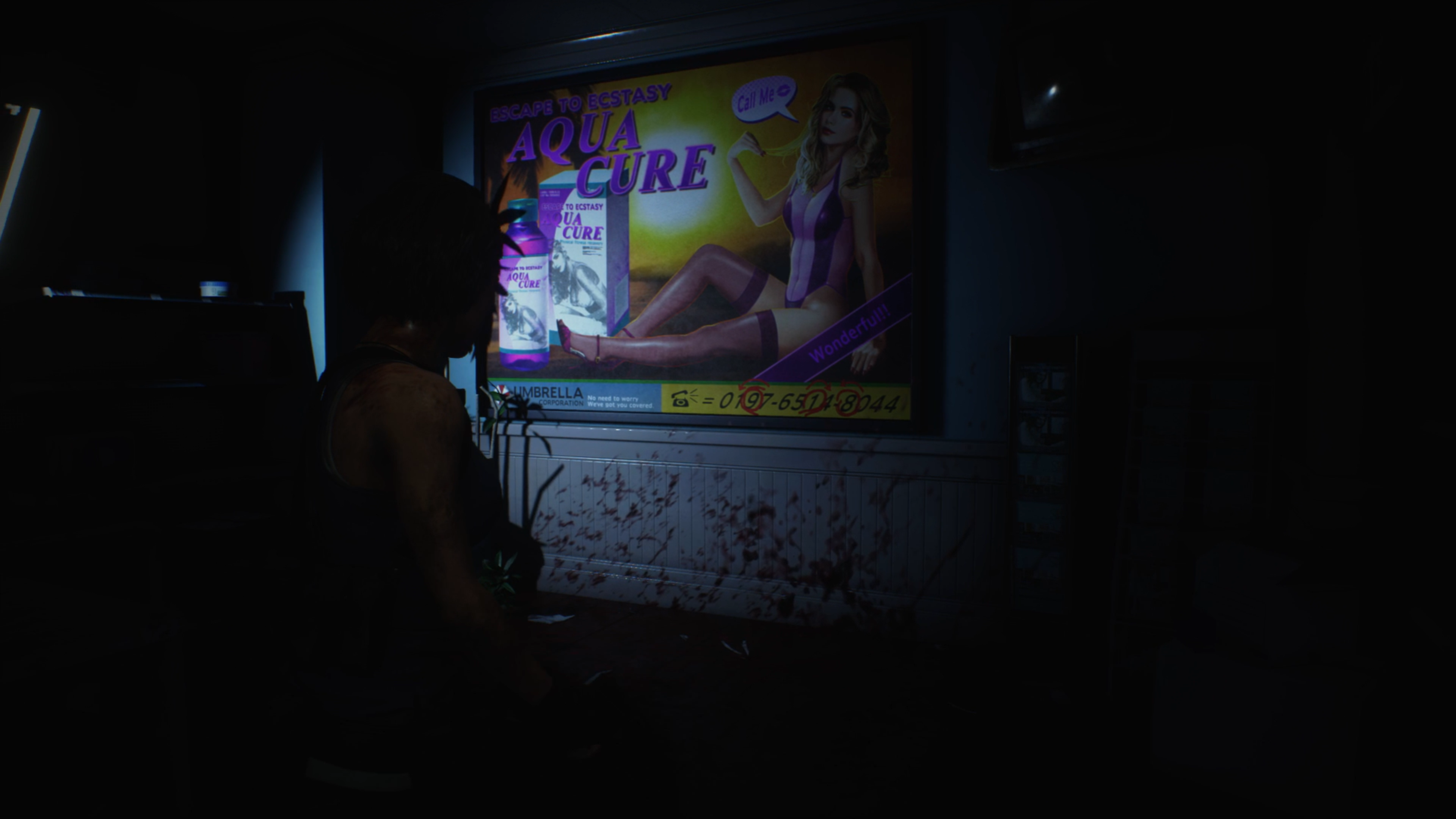 So, you want to be the master of unlocking? Here's all the safe and locker codes in Resident Evil 3 Remake.
The first safe you come across is in the drugstore owner's apartment. Here's how to get it cracked.
Resident Evil 3 Remake - Drugstore safe code
All the clues you need are in the journal next to the safe that says, "Nobody knows the code, not even my wife. It's a secret between me and my beautiful Aqua Cure queen... And she'd never give it up for a thief."
If you head to the drugstore itself, you will see a poster of the Aqua Queen and the phone number is marked out with the safe combination.
The drugstore owner's safe code is left 9, right 1, left 8. The safe contains the Dot Sight for the handgun.
Resident Evil 3 Remake Hosipital safe code
The next safe is found in the Nurses' Station on 2F of the Hospital. You must open it when playing as Carlos, as it will be empty if you attempt it with Jill. You can find the solution in the Operating Room on a clipboard in 1F. It's just two numbers: left 9, right 3.
Resident Evil 3 Remake - West Office safe code
If you've played Resident Evil 2 Remake, you already have an advantage here in the Raccoon City Police Department. The safe code for the West Office is the same as it was in that game: left 9, right 15, left 7. Your reward is a Hip Pouch, increasing your inventory space.
Third Floor Hallway locker and Shower Room locker codes
Just like that safe, the lockers of the RCPD are the same as they were in Resident Evil 2 Remake. The Third Floor Hallway locker code is DCM, and the Shower Room locker code is CAP.
If you're looking for a full on guide, check out our Resident Evil 3 Remake walkthrough. We also have a page for finding all three jewels, and how to get the magnum.