Resident Evil 3 Remake: new screenshots, concept art and video for your eyeballs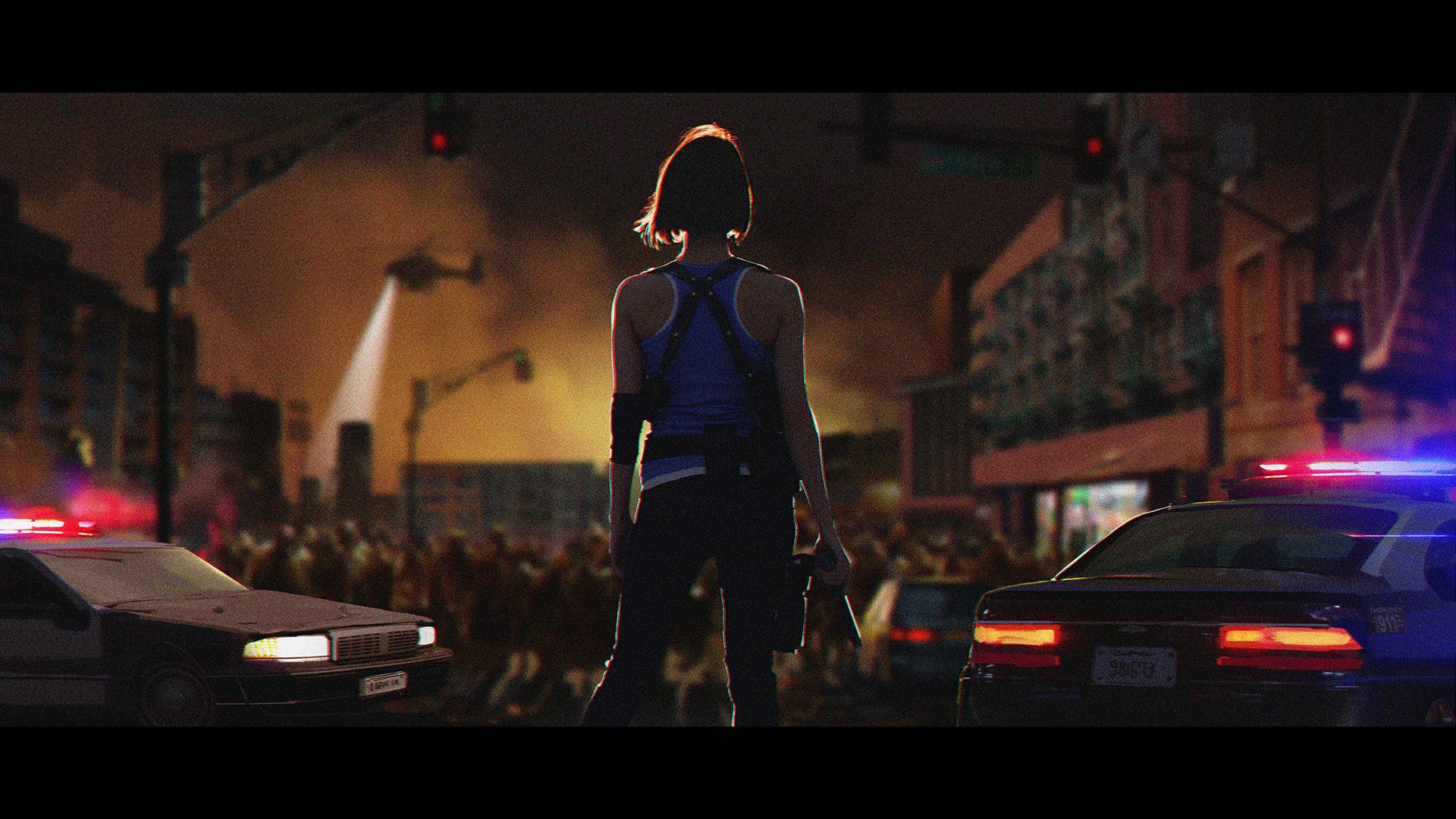 While we absolutely recommend that you give our in-depth hands-on preview with Resident Evil 3 Remake a read, if you're more interested in just seeing the game, this might be the post for you - no fuss, no hand-wringing - just sweet, sweet visual media.
Below you'll find a smattering of the imagery provided to VG247 by Capcom as part of the publisher's extensive hands-on event with RE3 Remake and its all-new multiplayer component, Resident Evil: Resistance. There's new screenshots, concept art to show what the team were working to match in-game, and a lovely gameplay video provided by Capcom, since we weren't able to capture footage of our own hands-on. Enjoy.
New Resident Evil 3 Remake Screenshots
These new screenshots provided by Capcom give a glimpse at some of the world of Resident Evil 3 Remake - though all these shots of the ruined, burning Raccoon City take place in the same early section of the game we played, there should be a lot more to discover in the final version. For now, enjoy some shots of the earliest city streets you'll wind your way through, some glimpses of the sewers where horrible monsters live and, of course, Nemesis bearing down on poor old Jill with a flamethrower.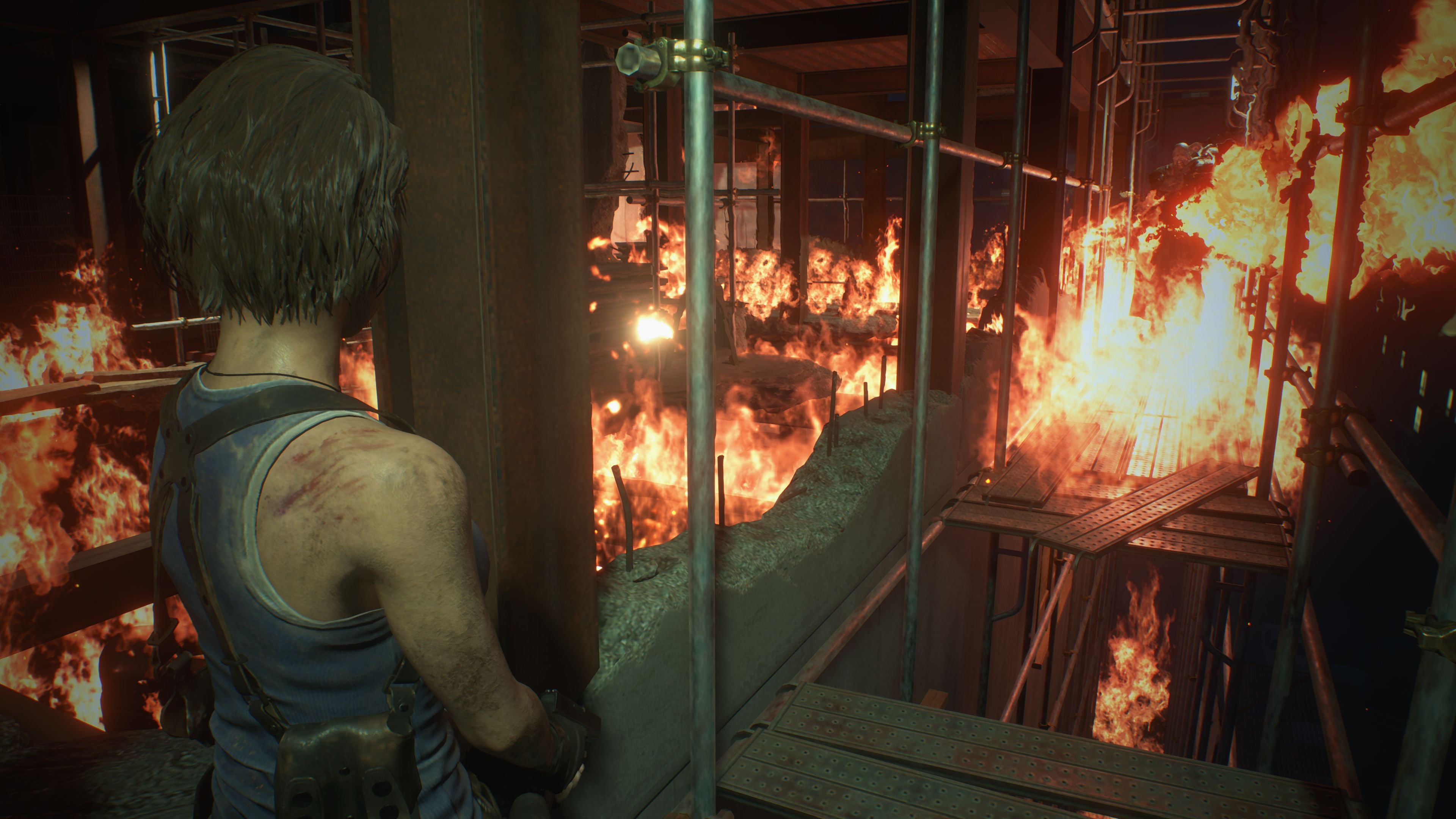 Resident Evil 3 Remake Concept Art
This is pretty self explanatory, of course - this concept art shows some of the key visuals that the Capcom development team was working towards to create the reimagined characters and world of RE3 Remake. Now you can compare them side-by-side with the final result in the screenshots and video above!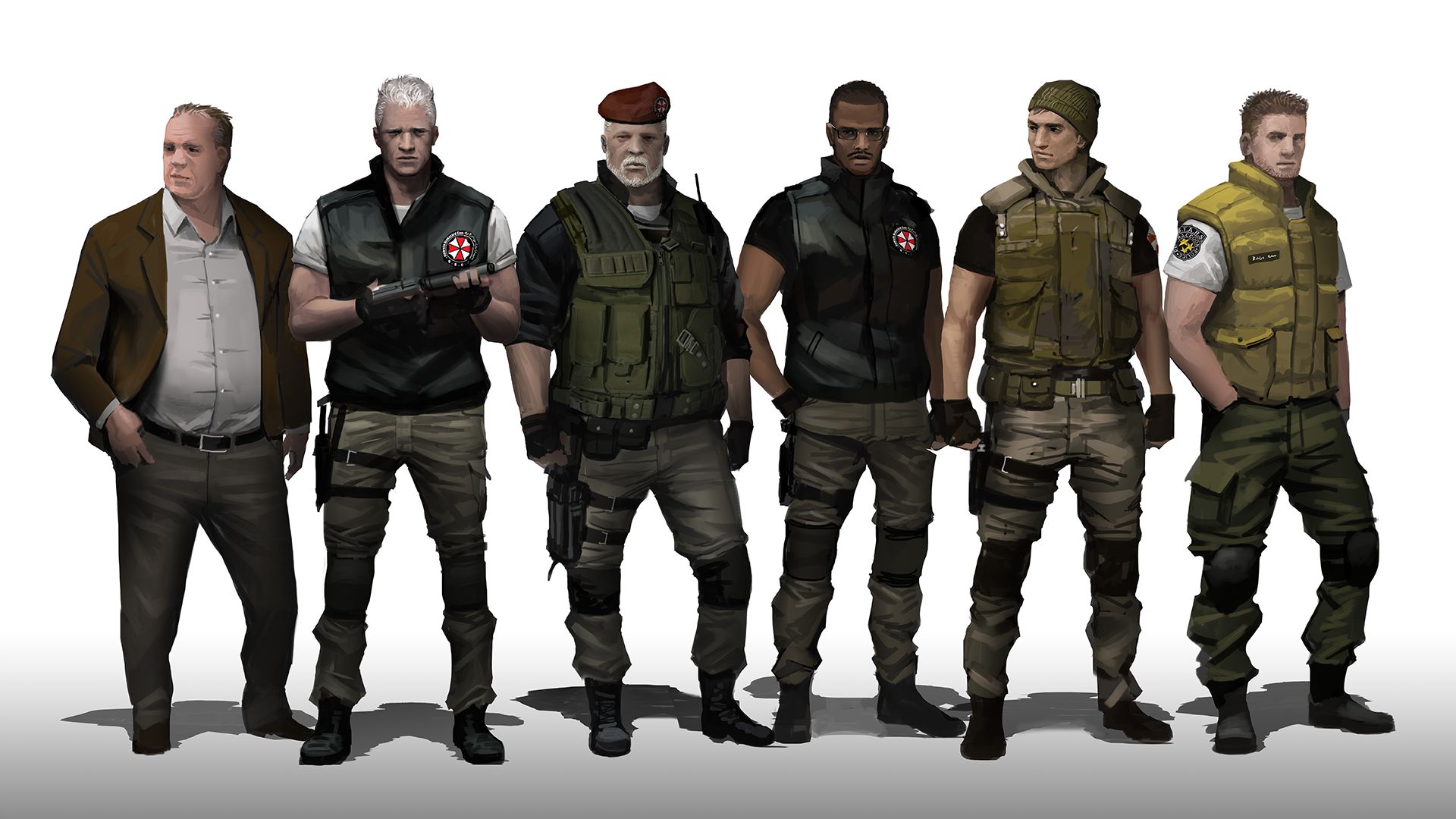 New Resident Evil Resistance Screenshots
As well as getting to see and play a bunch of Resident Evil 2 Remake, we also got to play a little more of Resident Evil Resistance, the unique new four-versus-one multiplayer mode that's included as part of the RE3 Remake package. Here's some new screenshots of that in action - with our impressions to come over the next few days.