Resident Evil 3 demo out March 19 on PS4, PC and Xbox One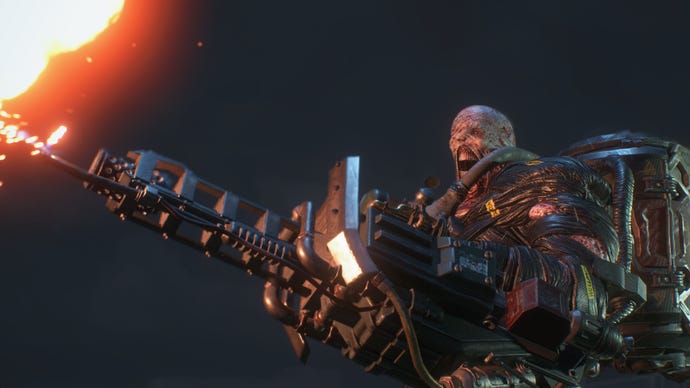 It looks like we'll be playing Resident Evil 3's demo sooner rather than later.
Update: The playable demo for Resident Evil 3 is coming March 19 to PS4, Xbox One, and PC via Steam, Capcom announced today. This was be followed later this month by an open beta of Resident Evil Resistance, the asymmetrical multiplayer title included with Resi 3, starting March 27.
Original story: About a month ago, Capcom confirmed that Resident Evil 3, just like the Resident Evil 2 remake, would also get a pre-launch demo. At that point, the publisher didn't reveal any other details.
Twitter user @AestheticGamer1, who has a solid track record when it comes to horror game leaks, has revealed that the Resident Evil 3 demo arrives this Friday, March 20.
This date makes a lot of sense, given that Resident Evil 3's release date is under three weeks away. More importantly, Capcom had the same release strategy for last year's Resident Evil 2 Remake, releasing that game's demo two weeks ahead of launch.
If that is any indication, the Resident Evil 3 demo would likely also be available for a limited time. A Friday launch means we're getting official soon soon, and we'll update you as soon as we learn more.
In the meantime, you can read Alex's most recent hands-on preview of Resident Evil 3 at the link.
Resident Evil 3 is out April 3 on PC, PS4 and Xbox One.